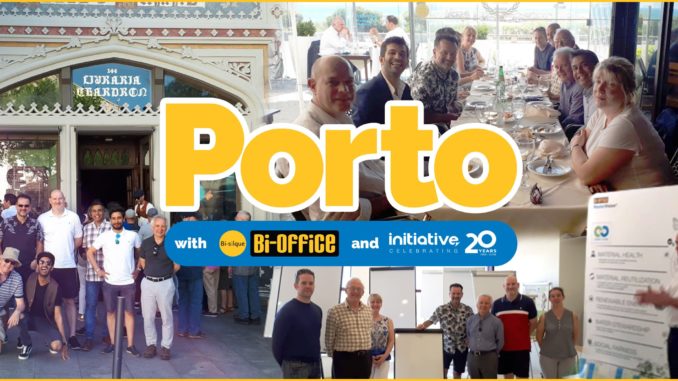 Integra Business Solutions would like to congratulate winning members of the promotion launched back in September 2018 to celebrate the 20th anniversary of own brand, Initiative. In conjunction with Bi-silque, Integra gave members the chance to win an all-expenses paid trip to Portugal with sales of Initiative and Bi-Office boards, easels and flipchart pads from up until February 2019.
Eight Integra members were invited to enjoy a two-night stay at the luxurious Hotel Da Musica, Porto. The visit included a tour of the FC Porto stadium and museum together with a behind-the-scenes tour of Bi-silque's factory and showroom in Esmoriz. Here members viewed and sampled the latest product ranges from Bi-silque before enjoying a fine dining experience at the Michelin starred restaurant, Cantinho do Avilez.
Aidan McDonough, Integra's CEO, commented: "I would like to personally congratulate our winning members and thank them for their continued support of the Initiative brand. A big thank you also to Yvonne and the team at Bi-silque for being such exceptional hosts and for another fantastic trip to help celebrate Initiative."
Yvonne Partridge, Bi-silque's business development director, added: "Bi-silque was delighted to co-sponsor the trip as part of Initiatives' 20 year celebration. The trip was the perfect opportunity for us to give something back to our customers, showcase our new products and thank them for their continued support and loyalty."
Charles Walker, MD of Rapide Systems Supplies Ltd, said: "We were delighted to win this fantastic trip. The hospitality and organisation shown to us as guests was excellent. The tour of the factory and history of Bi-silque was very informative and I look forward to working closely with them as we look to further promote and sell the new ranges and services they provide."
Don't forget to follow Dealer Support on Twitter!