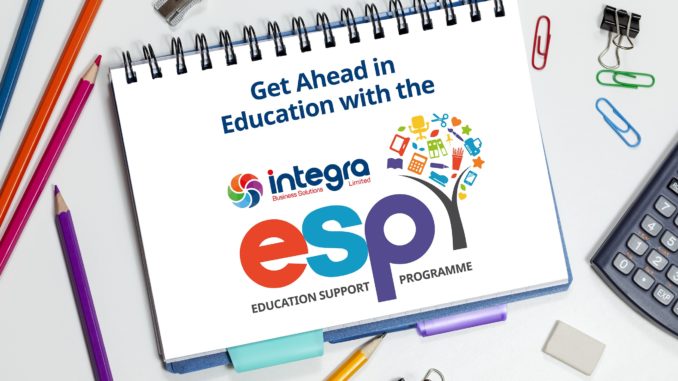 Integra has launched a new education support programme (ESP) to help members improve their sales and and get ahead in the educational sector.
The programme consists of a 1,396 page catalogue (an electronic version is also available), plus an 'education essentials' mailer filled with 68 pages of key branded products including GoPak, Deb, and Adboards, plus Integra's own brand, Initiative. This programme provides support and training with e-mail templates for promoting products and offers.
Integra is proud to be the only dealer group to have acquired an exclusive agreement with Findel Education, the UK's leading independent educational resources supplier. Working with Findel, Integra has hosted various training days which will extend into 2018. These practical events have proved vital in giving members a more detailed understanding of the UK marketplace, the political landscape, and in communicating how the education programme can help.
Sian Haskell, director of marketing at Integra, said: "The education sector offers huge potential and with the help of Integra's education support programme, members can embrace these opportunities and achieve increased success. The programme will give members the tools and confidence to approach new and existing customers and sell a wide range of educational supplies. We are also delighted that our education programme has been nominated for an industry award."