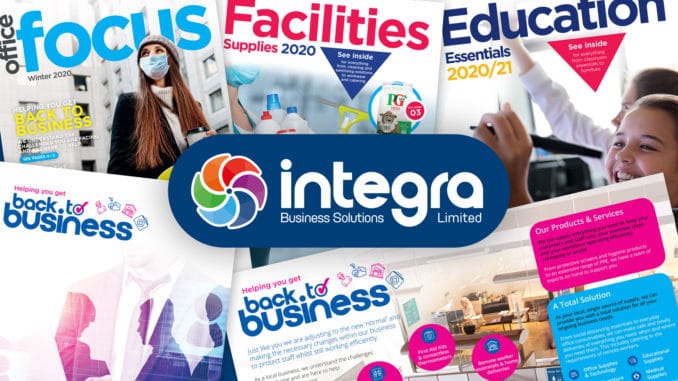 Integra Business Solutions Ltd has released its quarter four marketing programme featuring digibooks and printed publications focused on key ranges such as cleaning and hygiene, social distancing and home office essentials
In addition, members have access to a quarterly publication that features the Initiative own brand range together with 'new business' toolkits, free digibook versions, email, web and social media content.
From closely monitored KPI's and member feedback, it is evident that customer activity is gradually increasing. This is an important time for dealers to be visible and to step up engagement with both customers and prospects.
Integra's CEO, Aidan McDonough, commented: "The general feedback is sales are up and that despite the holiday period that did arrive, dealers are relatively optimistic. Quarter four will be a challenging period.  Diversification, getting more from existing customers and generating new business, will be key drivers for recovery. 
"Throughout the pandemic, the team at Integra has been working hard to provide a consistent level of support for members. Our purchasing team continues to strengthen the group's supplier portfolio with new additions within key areas such as medical, healthcare and FS. My focus is to ensure we provide the most relevant support programme possible to help members come out of 2020 in a healthy position."