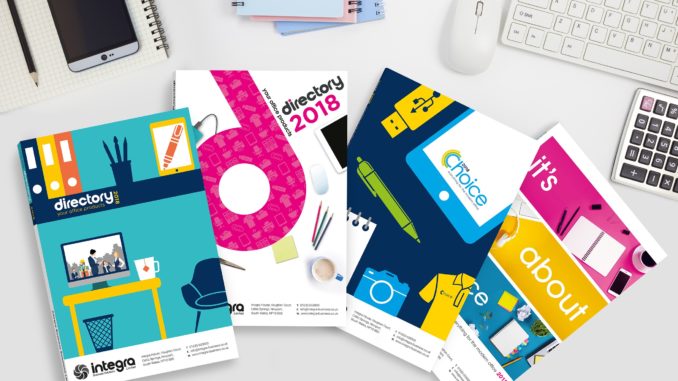 Integra has now released its 2018 products catalogues to members, combined with a full support program to maximise impact.
The catalogues are provided free of charge to members, produced in-house using catalogue management system Matrix and WorkFront Proof software.
The Office Products Directory is the most comprehensive catalogue in Integra's portfolio, filled with over 8,500 SKUs. Members also have access to a compact iBook version with the 4,000 best-selling product lines.
The catalogues include a range of GDPR-compliant data storage products in preparation for the General Data Protection Regulations that come into effect in May this year, as well as useful guidance in the form of a 'how to choose' section.
Integra's purchasing director, Neil Basham, commented: "We always receive a fantastic response from members regarding their exclusive, free of charge catalogues and this year was no exception.
"With extended product categories, over 1,150 new lines including 10 new Initiative products, together with unique cover designs, Integra catalogues further differentiate members from their competitors."
The new catalogues aim to support users as much as possible, offering help in the form of sales letters, press releases, web banners, email campaigns, and social media to assist members in launching their own 2018 catalogues and promote add-on services.