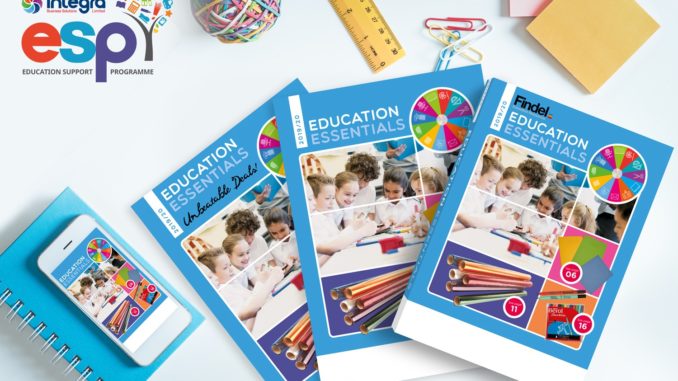 Integra has announced substantial growth in education sales with education distributor, Findel Education. Integra's exclusive agreement with Findel helped members grow their overall sales by 29% in 2018, compared to 2017.
Integra's education programme, available only to members, has enabled dealers to capture increased business within the profitable schools and colleges market. The programme consists of a 1,396 page education catalogue together with an 'Education Essentials' mailer, featuring 68 pages of key branded products, including, Brother, Helix and Adboards – all available direct or via Antalis, JGBM, Spicers and VOW.
Members also have access to additional training and marketing support including electronic catalogues for use with SIMs FMS and email templates to promote key products, seasons and special offers.
Neil Basham, Integra's director of purchasing, commented: "Findel has done a fantastic job supporting Integra and its members over the last few years. We look forward to working with the team at Findel throughout 2019 to further support members within education."
Mike Box, sales manager for Findel Education, added: "We're delighted to see the continued growth and enthusiasm from Integra members who are using the programme as part of a structured approach to growing sales within the education sector. We would encourage those members that aren't already exploring the opportunities available within education to do so and we are here to support them."
Don't forget to follow Dealer Support on Twitter!