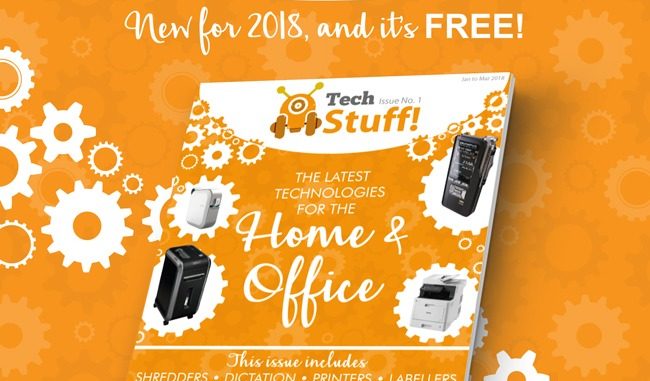 Specialist technology distributor, JGBM, has launched TechStuff!, a free 14-page e-catalogue available to dealers. It is filled with new technologies and promotions featuring unique JGBM data, embedded video, brochures, and is compatible with smartphones and tablets.
JGBM provides TechStuff! web banners for dealers to add to websites, e-mails, and on social media. It is written in HTML5, so it works on all modern devices, and videos auto-play as you scroll.
The e-catalogue is released quarterly, but as it is cloud-based, new promotions are added on a monthly basis. The first edition includes printers, shredders, labelling, and digital dictation. Dealers have the option to choose an individual category to promote, or simply use the whole catalogue.