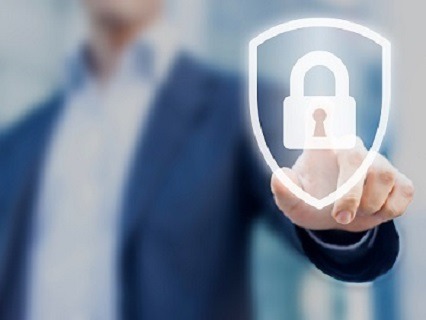 KYOCERA Document Solutions has announced the launch of KYOCERA SecureAudit, a solution that allows users to quickly and easily identify potential security weaknesses within their printer.
Thought to be a world first, KYOCERA SecureAudit is designed to help organisations better manage the risks posed by complex cyber threats to corporate networks and adapt to strict data protection safeguards required by the forthcoming introduction of GDPR next May.
Developed in the UK by KYOCERA's product development team, it provides a simple method for users to scan their KYOCERA multi-function printer (MFP) for any potential vulnerabilities, such as devices set with default admin passwords and open ports, flagging any weak spots.
Eddie Ginja, head of innovation at KYOCERA said: "Just like other IoT devices, our printers are now connected to the Internet as well as corporate networks creating a massively expanded threat surface. Without adequate protection, cyber-attacks can easily gain access to unencrypted and other (personal) data available across entire IT networks. It's like leaving your back door wide open to burglars."
Recent research by Quocirca estimates that of the millions of business printers in the world, only 2% are secure. The study confirms print and document data management infrastructure is a weak spot in security, with 63% of businesses surveyed experiencing one or more print-related data breaches.
KYOCERA SecureAudit will be offered within KYOCERA's suite of application software, powered by HyPAS. Developed around real business needs and challenges, there are now a number of off-the-shelf or custom-built HyPAS apps, many of which are available free of charge or on a trial basis to customers.
"Now is a great time to address print security. The extensive potential fines, of either 4% of your turnover or €20m, imposed by the impending GDPR are a huge incentive for you to sort out your security now" said Ginja. "Data and printing go hand in hand and so it only stands to reason that a regulation which will transform the way organisations think about personal data should also transform the way that they think about print. By adding SecureAudit to our existing security measures, KYOCERA is providing businesses with greater peace of mind that they are doing everything they can to ensure data security."
KYOCERA offer various print, scan and copying security apps helping print and document management to be cyber secure. Biometric identification and user authentication such as Net Manager, which only releases print jobs once a user has identified themselves at an MFP, data encryption, data overwriting processes and automatic deletion processes are examples of the measures available to certify security.