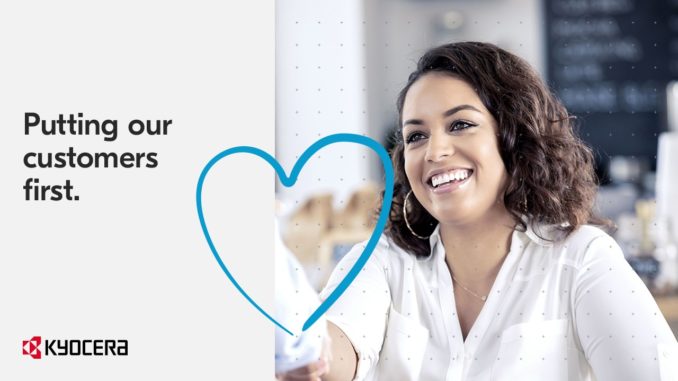 Kyocera Document Solutions Inc. has announced a refresh of its global corporate brand identity.
The new brand identity reflects Kyocera Document Solutions's increasing role in helping clients to capture the opportunities of the world's digital economy. The core idea behind Kyocera's new brand identity is to help organisations put knowledge to work to drive change.
The new brand concept expresses Kyocera's priority of unifying its global resources in expert talent and technology excellence to integrate hardware, software and service solutions to help clients maximise their business potential.
A comprehensive set of communication tools, including visual gestures in a handwritten style, graphic icons and a bold new colour palette have been created to capture both the human and technological resources that come together to yield excellence in the design of total document solutions.
Jose Maria Estebanez, senior manager Customer Experience and Technology Centre of Kyocera Europe B.V., summarised the effort: "It will always be people who will enable customers to realise our vision of putting knowledge to work. With this in mind, we will display ourselves as a human focused brand by adopting visual designs with a human touch."
Don't forget to follow Dealer Support on Twitter!