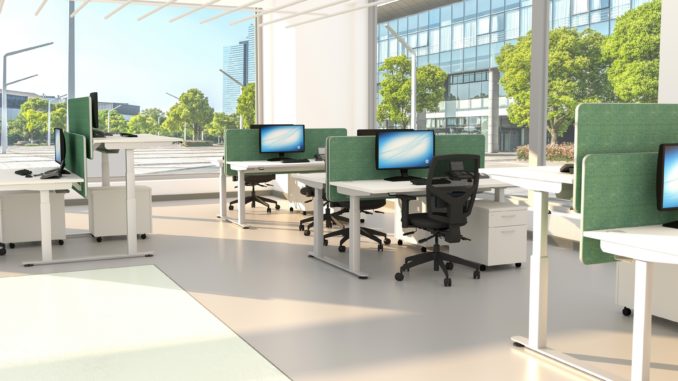 Lee & Plumpton is delighted to announce the launch of a new range of sit-stand solutions for the modern office.
Named 'InMotion', the new range incorporates standalone and back-to-back sit stand desks in a wide variety of size, shape and colour formats. Each desk is fitted with a choice of either an electric motor or a retractable manual mechanism.
The launch of InMotion follows a recent publication of research in the British Medical Journal (BMJ) that suggests sit-stand desks could improve productivity in the workplace. There is already a growing body of evidence that, although not conclusive, a number of health benefits – including a reduced incidence of musculoskeletal issues – could be associated with sit-stand desks.
Paul Guze, sales and marketing director at Lee and Plumpton, said: "InMotion will help our customers to capitalise on the growing trend for sit stand desks, which shows no signs of slowing. Sales are being driven by increasing customer awareness of the implications associated with a sedentary lifestyle, so these desks are the ideal solution for people that have resolved to become more active in 2019."
Don't forget to follow Dealer Support on Twitter!