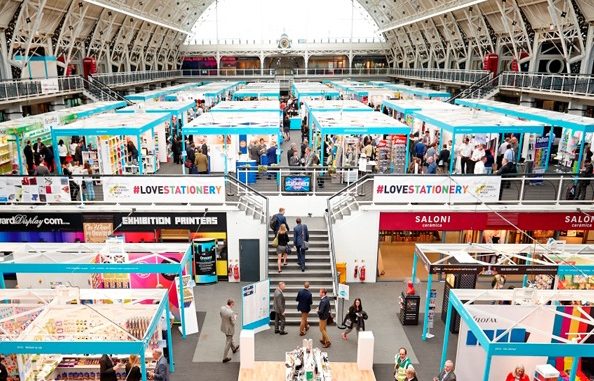 New features, a great speaker line up, plenty of 'hands-on' opportunities and a bumper exhibitor and brands line-up is on the cards for next year's London Stationery Show.
The organising team, led by event manager Hazel Fieldwick, is currently finalising the details of what promises to be the UK's biggest specialist retail stationery trade show to date.
Running over two days at the end of April at the Business Design Centre in London, 2018 will mark the show's eighth year.  It is on target to top the 145-exhibitor, and hundreds more brands, line-up from 2017 and will include the industry's premier stationery new product awards, an engaging Creative Stationery workshop area, two days of live talks and presentations for retailers, plus a new 'On Trend' display area and new 'Trend Tours' of the show for visitors run by trend forecasting agency Scarlet Opus.
"We're introducing some great initiatives this year – which includes a special pre-show briefing session in January for exhibitors and any other suppliers interested in taking part in our workshops and 'On Trend' initiative, or just finding out more about the show and who visits," says Hazel.
"Since the show started in 2011 it has changed tremendously, moving from office products to retail and design-led stationery.  So, if suppliers haven't exhibited or visited for some time we urge them to come along and find out what's changed and more about our plans for 2018."