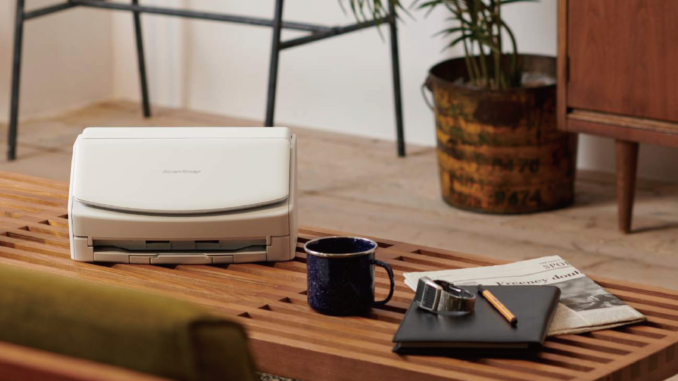 [Sponsored]
You may have heard the term 'Making Tax Digital' before – but do you know what it means? Making Tax Digital is a government initiative aimed at making it simpler and more straightforward for businesses and individuals alike to ensure they get their taxes right. The plan is to transform the UK's tax system by 2020 through the use of software that can do the majority of the hard work for the individual or business in question. The government's intended timeline for this scheme shows that, in 2019, businesses, self-employed people and landlords can start updating HMRC quarterly with their tax and National Insurance information via accounting software.
With far too many businesses still relying on paper records, and with tax season coming up – 31 January is the deadline for paying taxes online – it's time they started considering how much time and money could be saved by digitising their tax information in advance.
Getting taxes right can be challenging. While the majority of businesses and self-employed people try their hardest to do it properly, mistakes often happen; as a business, how many times have you lost a physical receipt that you meant to hold onto for tax purposes? How long does it take to process all of the paperwork required when figuring out your taxes? More importantly, these are questions you should also be asking your customers. What will truly terrify them is calculating how much that time is costing against working hours which could be used more productively.
Going digital with taxes not only simplifies and streamlines the tax return process, it also improves its accuracy. There are, increasingly, software and hardware products to make all of this simpler – some of which already send information directly to HMRC. As a dealer, try asking your customers:
When do you start figuring our tax payments?
How long does processing everything required to calculate taxes take?
Is there always a mad rush before the deadline?
Going digital, and embracing better habits now, will help process information and meet deadlines in a way that allows businesses to remain calm and ensure everything is ready well ahead of time. The best and most efficient way to process documents is with a scanning device which can digitise and organise data in a very short space of time. Scanners are a growing market for dealers, boasting benefits such as:
Saving money and space
Scanners negate the need for paper-based filing systems, which saves cash as well as opening up plenty of office space.
Better productivity
Workers have no need to dig around for exact document they need, wasting precious working hours, if that data is already digitised and just a few clicks away.
Smarter working
Having the data within easy reach – no matter what device a worker is using – is increasingly important as more people work remotely.
Disaster recovery
Paper documents don't tend to survive well in the event of fire, flood or simply loss; digital data is far more robust and can be securely stored both online or external storage devices for future use. Scanned documents also won't deteriorate as physical copies will.
Legality
Records need to be retained not only for the purposes of business use and taxes, but also to meet legal and regulatory obligations – such as for GDPR compliance.
A greener way of working
Scanning is a paperless process, and often there is no environmental cost when documents are distributed electronically. If documents are scanned, less paper is wasted, transport of documents is reduced and the amount of landfill used is lessened.
Fujitsu's ScanSnap Cloud is one software option which, when paired with the ScanSnap iX500, iX1500 or iX100, scans documents directly to your own cloud. There is no need to even be connected to an additional device – the scanner does it all.
ScanSnap Cloud itself organises the data into the correct space; for example, financial documents can be scanned directly into Expensify or Shoeboxed, allowing the accountant to access them immediately – an invaluable addition when organising taxes. The software processes and routes all documents automatically, meaning there is no need to change a thing – saving time and, therefore, money.
If, as a dealer, you haven't added scan to your portfolio yet, what are you waiting for? Millions of Brits are currently rifling through receipts and dreaming of a better option – and Fujitsu is here to help.
Don't forget to follow Dealer Support on Twitter!