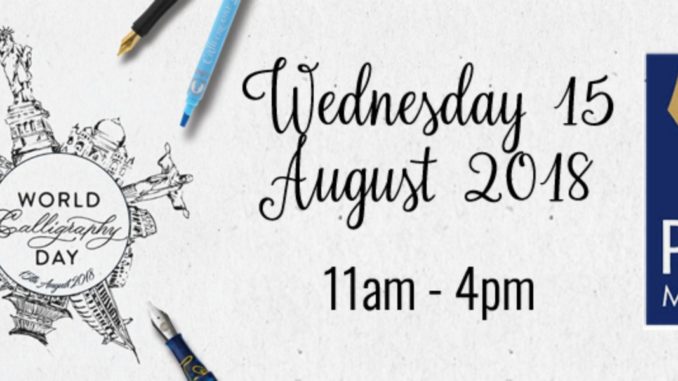 Manuscript Pen Company has announced the return of World Calligraphy Day, and as such is encouraging budding calligraphers and artists to have their pens at the ready.
Following last year's successful debut, Manuscript Pen Company will take the event to the Pen Museum in Birmingham on 15 August. On the day a host of creatives will run free workshops, including Joyce Lee, James Lewis and a bespoke Ottoman calligraphy session.
Alongside the calligraphy classes, the museum will be exploring the history and manufacturing heritage of the second city with immersive history sessions.
Charlie Stockbridge, MD of Manuscript Pen Company, is excited to bring the event back for a second year:
"World Calligraphy Day exceeded our expectations in 2017 and we can't wait to celebrate the art of beautiful writing for a second year.
"We've got plenty planned for the big day and can't wait to see writers of all ages visit the Pen Museum to get involved."
Manuscript Pen Company is also working with the Birmingham Children's Hospital on the 'Say Something Special' campaign, to encourage people of all ages to put pen to paper.
Celebrities, business people, politicians and the general public are being asked to handwrite letters to someone important in their life. These will be sent to the Birmingham Children's Hospital, alongside Manuscript product for their art classes.
To find out more about World Calligraphy Day, visit the website.