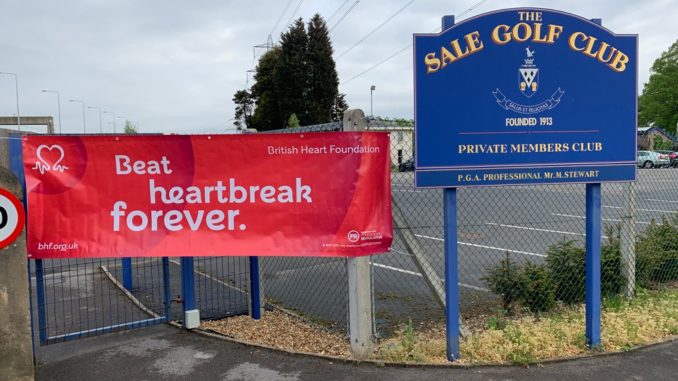 Midshire is thrilled to announce that its inaugural charity golf day was a huge success, raising an amazing £6,000 which will be split equally between local NK Theatre Arts and the British Heart Foundation (BHF).
Taking place on Friday 10 May at the historic Sale Golf Club, Midshire would like to thank the 60 suppliers, customers, and associates in attendance.
IT sales manager at Midshire, Stuart Carruthers, was instrumental in organising the event. He said: "Everyone gathered at the club for a bit of a networking breakfast, we teed off at 11am and played until 4pm so there was a long day of golf in the sun! After 18 holes we were treated to a BBQ, a raffle with some incredible prizes, and a performance from Dominic Collins, a local musician and comedian."
 "Honestly this day was huge, I cannot believe the amount of money we managed to raise, thank you so much to everyone who came and contributed."
Natalie Bunyan, BHF's fundraising manager for the North West added: "This day was fantastic. Myself and Midshire's marketing team were whizzing about the course on a buggy making sure everyone was okay and keeping hydrated! The raffle alone raised £1,300 which is just incredible and shows the generosity of everyone on the day!"
Top raffle prizes included an interactive screen worth £2,500, a weekend in a Mercedes SL400 donated by the owner of the new Mercedes showroom in Stockport, LSH Autos and tickets to see Sir Ian McKellen, kindly donated by NK Theatre. A £160 bottle of champagne, a Nespresso coffee maker, a voucher for a Michelin starred restaurant and box tickets for a football match also made the prize list.
Bunyan continued: "Whenever Midshire hold an event for charity they put their all into it. They've raised over £7,000 for us over the last 12 months alone, it's really quite amazing. These funds will go towards more life-changing research carried out by the BHF, thank you to everyone involved!"
Don't forget to follow Dealer Support on Twitter!