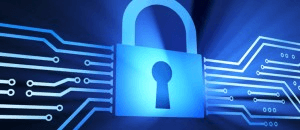 Nearly a fifth (19%) of managed service providers (MSPs) have listed cyber security services as a top IT problem in 2019, ahead of public cloud adoption/migration/support (11%) and private cloud adoption/migration (nine per cent).
This is according to the 2019 MSP Benchmark Survey from Kaseya, which gathered data from both Kaseya and non-Kaseya customers in the fourth quarter of 2018, and achieved responses from more than 800 MSPs of all sizes in over 40 countries.
The survey found that security was the top service offering that delivered increased revenue over the past 12 months among two thirds (66%) of MSPs. This was followed by infrastructure monitoring (60%), desktop support (58%) and connectivity support (55%).
Jim Lippie, SVP of channel development, Kaseya, said: "Desktop and connectivity support may be most MSPs traditional 'bread and butter' but focusing on them won't help their businesses grow. As the survey results indicate, security and infrastructure are key to MSPs successfully building their businesses today – and we expect that to continue for the foreseeable future."
Compliance offers a further revenue opportunity for service providers. According to the survey, 50% of respondents now manage their customers' compliance obligations.
Lippie added: "Almost every MSP today offers some sort of security offering. Ninety eight per cent of respondents to our survey indicate that they do. The four most popular services – firewall and VPN management, OS patching, anti-virus and anti-malware; and managed firewall – are so widely used that they are now viewed as standard."
The study also found some specialist security services are also starting to be provided by MSPs. These include dark web activity (offered by 18% of total respondents), high-availability security operations centre (29%), automated incident response (33%), single sign-on (40%) and network usage scanning (for unusual behaviour) (49%).
In addition to these findings, the survey revealed key changes in the approach offered by MSPs to backup. The proportion offering appliance-based backup infrastructure has grown across the Americas, the Asia-Pacific and EMEA, and now stands at 38% of MSPs overall.
Onsite-to-cloud backup has also shown significant growth, with 75% of respondents now offering it. In contrast, cloud-to-onsite backup is only offered by 16% of the survey sample in total.
The survey also finds, however, that there are still some significant gaps in MSPs' cloud services offerings. Surprisingly, 13% of MSPs do not offer any form of cloud services offering and 30% still do not offer cloud monitoring services.
Don't forget to follow Dealer Support on Twitter!