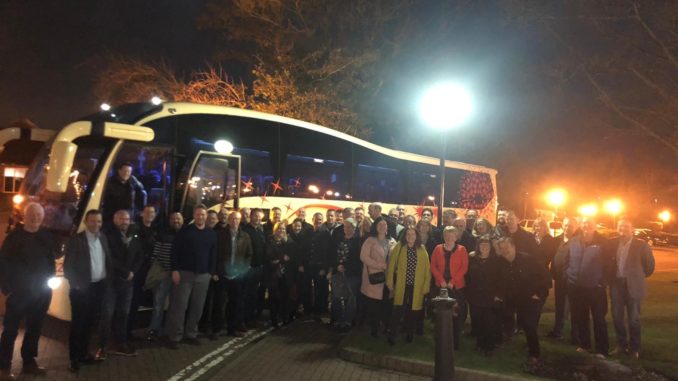 Nemo members and vendors joined, by a number of Office Club members for the first time, enjoyed an excellent start to the new year at the group's roadmap catalogue launch and exhibition in Warrington on January 9th 2020
This fresh and exciting event offered vendors the chance to showcase new products and discuss opportunities face to face with members and their sales teams, as well as a first look at the new 2020 workplace solutions catalogue and 2020 marketing programme. Members networked together, shared recent successes and best practice ideas and the Nemo team presented all of the opportunities for growth and business development for the year.
Keynote speaker Phil Jones MBE shared his formula for success, developed over a lifetime of observation and interaction with successful entrepreneurs and sports stars, and spoke for over an hour to a packed room of members and vendors, all of whom took away meaningful actions for both their personal and business objectives.
The afternoon's exhibition featured 40 of the group's vendors, including a number brand new for 2020, with over three hours of valuable member/vendor interaction.
Tim Beaumont said: "A great turnout as usual. The early feedback from both members and vendors has been extremely positive. It's great to start the year with some enthusiasm and to be able to talk about the opportunities ahead. As always, there are many challenges but the strength of the Nemo offering and the integration of Office Club has got the year off to a flying start. Thank you to all of our vendors for their support and we are looking forward to the first combined refresh conference on the 26th and 27th of June."
The event was brought to a close by the groups now legendary Chinese banquet, a thank you to both members and vendors alike for their commitment and support, with stand up provided by Nemo's very own Derek Bamford!
Stewart Anderson, of Railex commented: "Thank you very much for a great business day yesterday and wonderful evening last night.  This was the first time that Paul Shawcross and I have attended the 'legendary Chinese meal' and it was fantastic. The food, the company and the entertainment were wonderful, already looking forward to 2021!"
Don't forget to follow Dealer Support on Twitter!