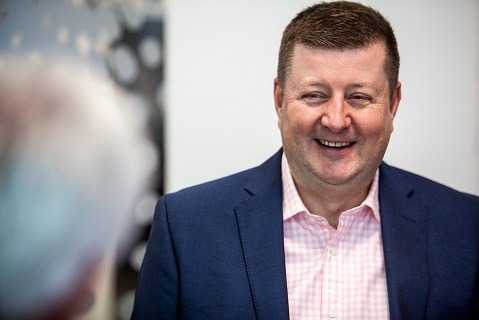 Duplo International has announced that Andy Benson will be its new UK managing director.
Andy starts his new role on August 29 and will have a handover period with Peter Jolly who is leaving after 14 years to join HP as its country manager for HP Indigo UK and Ireland.
"I owe so much to Duplo, they have given me the greatest opportunity to develop as a business leader and as an individual," said Peter. "Leaving is not a decision I've taken lightly."
Andy has more than 25 years' experience with technology giant Sony running all aspects of business, from sales and marketing through to operations, and running his own management consultancy company.
Robin Greenhalgh, Chairman of Duplo International, said: "Andy has a wealth of experience and will bring a fresh approach and a raft of new ideas to help take forward Duplo UK to continue to grow sales. We're indebted to Peter Jolly for his drive and enthusiasm, and wish him well for the future in his new role. Now we look forward to the next stages as we take our business on to another level and even further improve our brand. The UK is a crucial part of this."
Andy said: "I'm excited about the opportunity to support Robin and the team at Duplo to continue to deliver compelling print finishing solutions to our customers. I've been impressed with the commitment, the open and friendly atmosphere in the organisation and look forward to meeting with the staff and our UK customers in the near future."