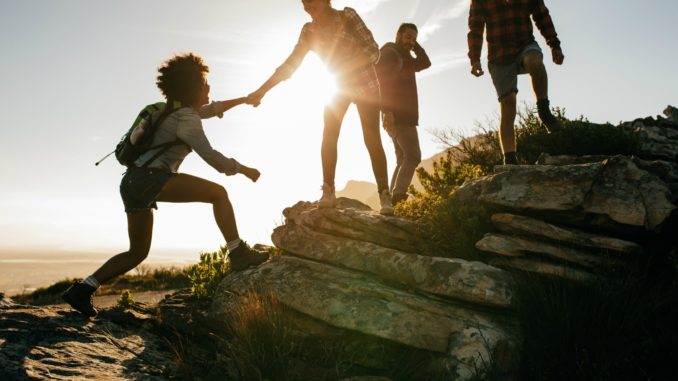 Office Friendly has partnered with South Yorkshire Community Fund to develop a corporate social responsibility (CSR) programme, setting its 2018 strategy in motion.
The programme will initially be led by the Office Friendly team, though individuals will also be free to help by raising money and volunteering for local causes. The launch of the programme coincided with a donation to mental health charity Mind, with £500 of it going to local causes. With a long list of CSR activities on the horizon, Office Friendly is aiming to donate ten times that amount in 2018.
An official CSR programme is something the business has aspired to for some time, explained Julie Hawley, managing director of Office Friendly:
"Now, with our new strategic direction, as business development specialists, the time seems right to take the initiative. It runs parallel to what the Office Friendly brand is all about: giving back, supporting communities, and developing partnerships. Moreover, it makes good business sense too – not just for us, but for the wider membership. After all – we're all friendly dealers, aren't we."
The programme will see Office Friendly participating in everything from bake days and raffles, to endurance tests and local volunteering. The focus will be young adults in need of support.
"This programme isn't just for us," Hawley added. "We're encouraging member to get involved with their own activities and ideas and share their personal CSR experiences, too. Together, we have a huge reach and can drive real social change in all our local communities."