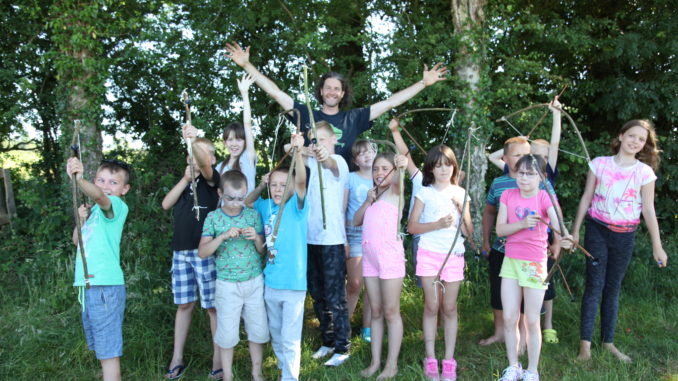 The Premier Paper Group has recently provided support to Longridge Print, helping to fund a UK project for the Friends of Chernobyl's Children charity. This is the third consecutive year that Premier has been involved with the project, which provides opportunities for the children that are still affected by the Chernobyl disaster.
The charity works to provide respite for children living in poverty-stricken Belarus following the after-effects of the 1986 nuclear disaster which, even today, leaves its footprint of devastation.
For one month each year, the children are hosted by UK families and benefit from an action-packed activity programme based at an outdoor camping facility and receive much needed fresh air, clothes and healthy food along with basic medical treatment.
Premier once again sponsored the four-day camping experience which was led by Tim Kirwin of Wilder Things UK, in conjunction with The Woodland Trust, the UK's largest woodland conservation charity. Tim has spent many years inspiring children to embrace nature, and he thrives on sharing his experience of the great outdoors with others.
Each fun-filled day was rounded off with the children helping to prepare a nutritious meal, cooked over an open fire. On the final evening, the children bid farewell with a concert and presented gifts that they'd made during their stay to their host families. For many of the hosts who'd looked after the children during their stay, it was a very moving experience.
Hussein Ismail, CSR marketing manager for Premier said: "It is great to support our customer Longridge Print and help such a worthy cause. We are able to use our relationship with the Woodland Trust in order to provide the children with a positive learning experience in a safe environment and help them create some happy memories that they can take home with them."