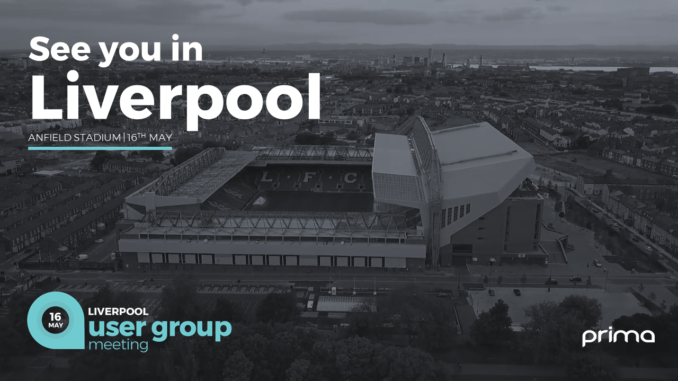 Prima is delighted to announce the first user group meeting of 2019.
The event will be held at Anfield, one of the world's most famous football stadiums and home to Liverpool FC.
Prima holds user group meetings regularly across the UK & Ireland to stay connected with customers, listen to their ideas and showcase the exciting development roadmap. The ultimate goal of these free training events is to help users increase efficiency and productivity while using Prima's products and services to control their business.
Oliver Rowles, Prima's UK & Ireland account manager, said: "At Prima, we live by the slogan 'supporting independent dealers' and that is exactly what we aim to do, with these free user group meetings being just one piece of the puzzle. We benefit a great deal, as a company and me personally, by listening to the thoughts and ideas from our customers, so it's all about providing the perfect opportunity to learn and develop from each other.
"We really do urge all Prima users to get involved in at least one of the UGM's throughout the year. Come and explore the latest features and join the conversations with other businesses that are experiencing the exact same market conditions as you."
The agenda will include:
Product training

Interactive session

New feature training

Development roadmap

Team and one-to-one Q&A session

Lunch and refreshments
If the Liverpool UGM involves a little too much travel, Prima has two more events provisionally booked in the very near future with more being planned later in the year. They are as follows:
Location: Midlands, UK | Venue: Acco Brands | Date: Wednesday 20 June
Location: Dublin, Ireland | Venue: Croke Park | Date: Thursday 18 July
Don't forget to follow Dealer Support on Twitter!