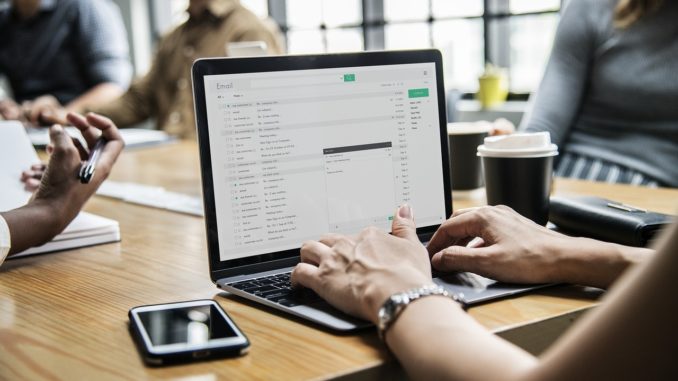 According to YouGov, one in four (26%)* UK adults would pick a different career if they had the chance. So, if you're looking to start over, where do you begin?
New research from The University of Law Business School has analysed over 700** keywords from the job specifications of 30 common business roles (across three popular job sites*), to reveal exactly what employers are looking for from candidates.
The research highlights the crossover in skills and requirements across roles and industries, helping encourage those considering a career move, or just starting out in the world of business by showing how qualified they may already be for a new career.
The top ten skills sought by employers are:
1.       Communication skills – (90%)
2.       Relationship building – (83%)
3.       Organisation skills – (63%), Work well under pressure – (63%)
4.      Results driven – (60%)
5.       Time management – (57%)
6.      Team player – (50%)
7.       Analytical skills – (47%), Attention to detail – (47%), People skills – (47%), Self-motivated – (47%)
8.      Management skills (43%), leadership skills (43%)
9.      IT skills (40%), Negotiating skills (40%)
10.  Problem solving (37%)
The research also showed the skills and requirements that appear less frequently in job specifications. Perhaps surprisingly, "past experience" was the keyword that appeared in the least amount of job specifications (3%) – encouraging for those just starting out on the career ladder or concerned about a lack of experience.
The bottom 14 skills sought by employers are:
Previous experience (3%)
Money driven (3%)
Understanding of ROI (3%)
Knowledge of purchasing environment (3%)
Forecasting (3%)
Critical thinking (3%)
Independent worker (3%)
Logical (3%)
Adaptable (3%)
Economic knowledge (3%)
Generating significant financial growth (3%)
Multitasker (3%)
Strong commercial acumen (3%)
Auditing (3%)
The University of Law Business School has also shared the roles that have the most in common, as well as the skills needed to close the gap, through a new online tool on its website.
The top 15 jobs from different industries with the highest amount of matching skills are:
1.       Advertising executive and insurance broker (81%)
2.       Content strategist/manager and CFO (57%)
3.       Content strategist/manager and stockbroker (55%)
4.      Auditor and project manager (54%)
5.       Accountant and HR manager (53%)
6.      Customer service representative and investment banker (50%)
7.       Digital marketing specialist and investment banker (50%)
8.      Marketing manager and CFO (50%)
9.      Product manager and investment banker (50%)
10.  Social media manager and CEO (50%)
11.    Digital marketing specialist and stockbroker (45%)
12.   Brand manager and investment banker (43%)
13.   Investment banker and HR manager (40%)
14.   Marketing insights analyst and accountant (36%)
15.   Marketing insights analyst and investment banker (36%)
Looking at specific career skill gaps, the research discovered advertising executives and insurance brokers have nine skills in common including communication skills, relationship building and a confident telephone manner. The skills gap between the two roles however, shows just two missing skills as advertising executives must also be capable of hitting KPIs and providing an optimistic outlook in the workplace.
Similarly, a creative content strategist/manager has eight skills in common with the logical, numerical role of a CFO, giving them a 57% match. These skills include reporting, working well under pressure and strategy development. The missing skills required to move from content to finance include knowledge of legislative compliance, decision making, forecasting and naturally a proficiency with numbers.
For a digital marketing specialist interested in becoming a stockbroker however, the gap is greater. While these roles have five skills in common including attention to detail, project management skills and being results driven, a stockbroker is also required to show an additional six skills including being money driven, having knowledge of global financial markets and strong negotiation skills, if they wanted to make the move.
Commenting on the results, Jo Lozinska, employability manager at The University of Law Business School, said: "It's really interesting to see what employers consider to be the most valuable when it comes to the candidates they are interviewing, but what's particularly prevalent in this research is how many transferable skills people in different industries hold, and how skill gaps aren't quite as wide as you would think.
"This is really encouraging when it comes to people entering new careers later on in life and shows we shouldn't be scared to make that jump if it's something we really want."
*YouGov data set 23/01/2019 of Nat Rep.
** 736 keywords analysed across Total Jobs, Indeed and Monster.
*30 business roles used
Don't forget to follow Dealer Support on Twitter!