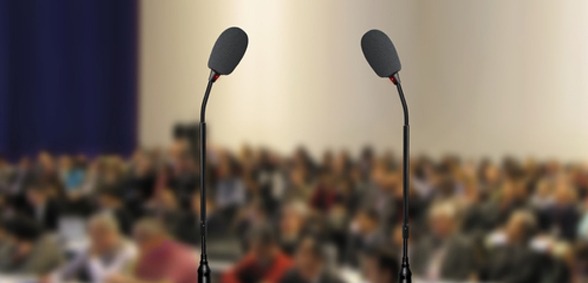 Nemo opened 2019 last week with its Roadmap event. Held at the Park Royal Hotel near Warrington on 10 January, Roadmap was dedicated to guiding vendor partners and members through their plans for the year ahead.
Kicking off with an industry superstar keynote, attendees gained an insight into best practice management from experienced business coach, Rob Vale. Rob took delegates through the art of change and how to create a competitive advantage, whilst focusing on "the high cost of doing nothing".
Scott Woodward, marketing manager officially launched the 2019 Workplace Solutions catalogue, to great cheer. Again, this year features a flip-based publication, allowing members to present a different catalogue to traditional or facilities buyers.
Returning Sammy Bartley, merchandising manager, revealed Nemo's tailored marketing programme, where Nemo gives access to marketing collateral and resources to enable members to sell their company benefits and services through an effective plan.
Nemo's Roadmap followed, with Tim Beaumont introducing the group's plan for the year ahead and new initiatives, before chairman, Michael Morgan, challenged delegates to think about their 2019 goals, putting plans in place and meeting those targets – which Nemo will be monitoring throughout the year.
After the business session, delegates then made their way through to a bursting expo, where suppliers displayed new products and services in a packed room of 44 exhibitors.
More details will be released shortly on Nemo's Conference Refresh.
Don't forget to follow Dealer Support on Twitter!