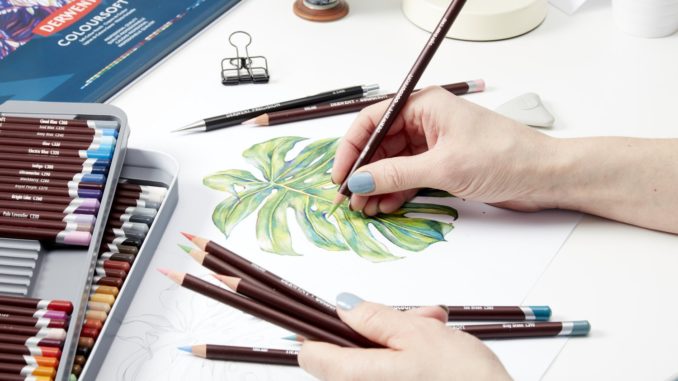 Derwent Pencils has announced a colourful new offer on its Coloursoft range, ideal for retailers looking to spruce up and extend their in-store offering.
Tropical floral designs are currently in-vogue and retailers are being encouraged to make the most of that trend. Stores across the country can make the most of a saving on tins of the colourful pencil collection alongside bespoke countertop strutcards to draw consumers in.
Renowned for its texture, blendability and vibrancy, the Derwent Coloursoft range continues is a popular choice for artists throughout the globe.
Derwent's retail offering for the Coloursoft collection will be a popular one amongst creatives of all styles as botanical designs make a comeback – thanks in part to fashion designers, interiors gurus and artists.
Mike Stranders, VP and general manager of Derwent Pencils, said:
"With summer upon us, the opportunity is there for artists to get creative outdoors. Coloursoft is the perfect tool for just that.
"With our unique display strutcards and great savings for retailers of all sizes, stores can be sure of an increase in footfall and sales.
"Consumers will be able to make the most of this offer too – with savings passed on to them via retailers to get them started on their artistic journey."