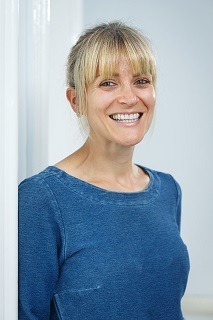 Eight experts at the forefront of Wales' growing marketing industry have been appointed to a new-look board to help lead CIM (The Chartered Institute of Marketing)'s activities in Wales – including Rachel Owen, marketing manager at STAEDTLER, who will be the driving force behind the group's refreshed events programme
Appointed to the role of Chair is data analytics expert Sameer Rahman, who steps up from his previous role as Vice Chair. He will be supported by marketing lecturer, Beth Cummings, business development specialist, Andy Mudie, and sales and marketing expert, Gavin Davies — in their new roles as Vice-Chairs.
Each new appointment brings with them a different area of marketing expertise — with the three Vice-Chairs leading teams that focus on education, business, and creative services.
In addition to Rachel, also appointed to the board is Jemma Oeppen Hill, who has both worked and lectured in fashion marketing, while education consultant, Carl Mather will be responsible for enhancing CIM's north Wales offer. Meanwhile, communications director, Helen Wild, will bring PR and social media expertise to the board.
The board will offer strategic input and operational support to CIM Wales Network Manager, Ceri Rowland, under the leadership of new Chair, Mr. Rahman.
Speaking about his new role, Cardiff-based Mr. Rahman, said: "There's a wealth of marketing talent here in Wales, with leading universities, innovative brands and companies, and exciting start-ups and ambitious entrepreneurs. This was demonstrated earlier this year when three Welsh businesses and marketers beat UK-wide competition to win national marketing awards in top categories.
"The focus of the board is to grow the marketing community in Wales, as well as nurturing new talent to ensure that we remain at the cutting-edge of the marketing industry.
"By appointing experts from all sectors and disciplines — from PR to product marketing and academia to analytics — we're able to fully-represent Wales' thriving marketing community, allowing us to build an even better CIM experience and more relevant support network for Welsh marketers and businesses."
CIM Wales is currently recruiting volunteers — to get involved and support the board through projects, activities and events visit the CIM Wales website.