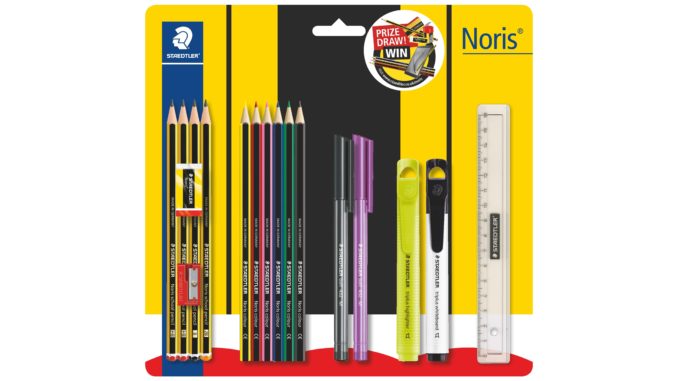 Term-Time Essentials, Staedtler's popular themed collection of stationery for the BTS (back to school) period, is back for 2018, featuring promotional offers across the comprehensive range of key best-sellers, new products and high-impact displays. The range will receive a massive promotional boost from Staedtler's new outdoor advertising campaign which will run during the critical weeks leading up to the new school year and is expected to reach over 25 million adults, a third of whom have children in the target age group.
With the strapline 'Draw your future, earn your stripes', the creative treatment features a series of school pupils imagining and drawing their dream job using the iconic yellow and black striped Noris pencil – Staedtler's hero product and market leader.
To extend and boost the impact of the campaign in-store, Staedtler is offering eye-catching freestanding display units available free of charge. Designed to continue the outdoor theme, the units feature the Noris pencil prominently on the same bright yellow background. The displays will be stocked either with Staedtler's recommended mix of best-selling BTS lines or with a selection of products specified by the customer.