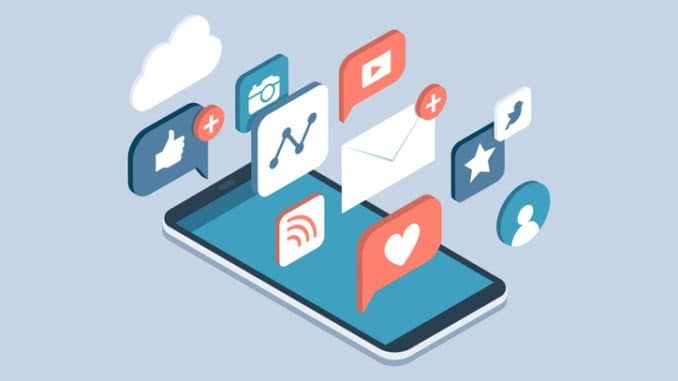 Dani Barker, founder at Social Source, explains why transitioning your business online, and building your brand's presence on social media, has now become a non-negotiable
Just being online isn't enough. Success will require you to become and stay relevant in order to build a truly future-proof brand and business in the virtual world.
Why is relevancy so important? Because people's most precious and finite resources are their time and attention. Every day they get bombarded with thousands upon thousands of social media posts and advertisements. You need to be able to cut through the noise and pass through the mental 'spam' filter they've created in their subconscious minds so that your message actually gets heard. But, how? Here are the three essential components to becominig and staying relevant on social media in 2021 and beyond.
Showing up in the right places
It's a common misconception that, in order to be successful on social media, you need to be posting content on every single one of the platforms available. There's a lot to choose from nowadays; YouTube, Facebook, Twitter, Instagram, TikTok, Clubhouse, podcasting, blogging, Pinterest, Snapchat – and who knows what will be next. I'm not surprised that so many business owners and marketing teams find it exhausting just to think about. Not to mention, creating content in so many different mediums, and posting consistently in so many different places, comes at a great cost.
Planning and producing content, managing platforms, nurturing communities, running paid campaigns and analysing data all make a dent in your marketing budget whether you bring these processes in-house or outsource them. You're spreading your time, energy and budget too thin.
However, there is a more efficient (and less stressful) way to do things. You see, one of the key components of becoming – and, more importantly – staying relevant on social media is knowing where you need to be focusing your efforts. Instead of trying to show up everywhere, be more selective in which platforms you choose to build your presence on. Ask yourself what social media platforms are your ideal clients and customers most likely to spend their time on? Start by narrowing this down to just three platforms and focus on consistently publishing content there before committing to using any more. As soon as you sacrifice the consistency or quality of your content in order to manage more pages, your brand's relevancy will plummet as your audience can no longer depend on you to show up.
Showing up with valuable content
Now that you've picked which social media platforms you'd like to use to grow your brand, and ensured that these align with your client and customers' habits, it's time to think about what exactly you're going to post about. By far one of the biggest mistakes I see companies making across virtually every sector is that their content lacks value. Without value, you cannot hope to gain relevancy.
So, what does 'value' mean with regard to social media content? Valuable content fulfils one or more of the following criteria:
Entertaining, e.g. memes, challenges, and video diaries.
Educational, e.g. tutorials, 'how-to's', FAQs and infographics.
Inspirational or empowering, e.g. sharing stories from your team, clients or customers, what big-picture projects you're working on and highlighting the impact your business is making on the world.
What is not valuable content? Posts that read just like plain adverts do not have any value for your audience. The truth is, most of your followers aren't ready to buy yet and these robotic, and overly corporate, self-promotion posts are only going to push them further away.
You need to think of yourself as the guide in your customer's journey. This means that it's your responsibility to help them along the way by educating them on the problem they're facing and how to solve it. Selling solutions to people's problems is very different from selling products and services.
Use your social media posts to share tips, real-life stories and support whilst making sure that you're spending time connecting with your followers so that you get to know them as humans, not just 'leads'. You can do this simply by spending a little time every day replying to their comments and answering their messages. First your audience needs to get to know you, then they get to like you and build trust in your brand and, eventually, they invest in what you have to offer.
Showing up at the right time
We've covered the where and the what, which leaves just the third and final component to becoming and staying relevant – when you show up on social media. Your content needs to be relevant to the here and now in order to make the most impact. For example, it's no good selling Christmas cards in the summer, you know?
Ask yourself what problems are your clients and customers facing now? And what problems are they going to need to solve as the year goes on? Your audience will engage much more with content that is 'in-season' because they are able to take action on your advice and offers immediately before their attention is stolen by something or someone else.
Let's bring it all together. In order to become and stay relevant on social media in 2021, and beyond, you need to make sure that you are showing up on the right platforms, with the right content, at the right time.
When you achieve this consistently, you'll position your brand at the top of your clients' and customers' minds, thus becoming the 'go-to' for when they're ready to invest in your solution to their problems.