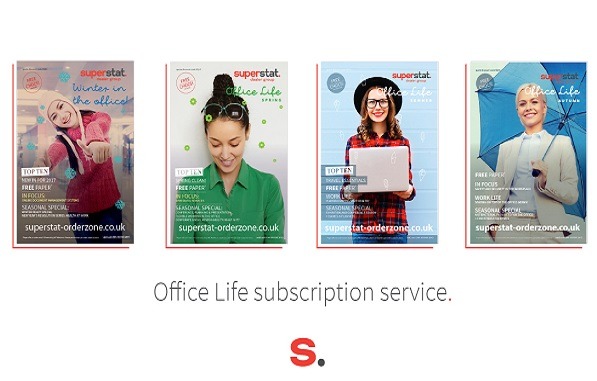 Throughout 2018 the Superstat Group will be changing its membership system to a package-based service.
The move means each package will be tailored to how dealers use the group, ensuring they only pay for the services they need.
Marketing is a large part of the dealer group's offering and the first change will be moving the purchase of the quarterly Office Life magazine onto a subscription-based service. The announcement ties in with what Superstat is already doing with online ordering and email marketing, so is a logical next step.
Mairi Beaton, Head of Consumer Design and Production at the group, said: "Our marketing approach is quite unique in that our main focus is on customer engagement. It is still supported by brilliant pricing, but our number one aim is to make sure dealers are front of mind with their customers so when they come to place orders two, three and four – they are the ones they go to. The Office Life magazine is the cornerstone of that. Each quarter we fill it with excellent stories that look at workplace trends, seasonal things that are happening, fun stuff; and it works because it is interesting and relevant to a far bigger audience than a particular price promotion, which relies on the customer being in a position to buy there and then.
"Everything we create for Office Life is then run in our email marketing and social media programme, so you can start to see how it is all tied up. Keeping this running in the background over the course of the year and it achieves what we want marketing to do –having our dealers front of mind when it comes to supplying workplace products and services."
The Superstat team will be talking to their members about the new service over the next few weeks in time for the Q1 deadline of Friday 24 November.