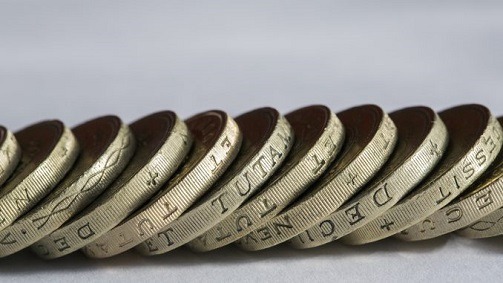 By Inna Kaushan, co-founder of Solna
The data of over three million SMEs up and down the country has been analysed to find out which regions are the highest and lowest risk for freelancers and small businesses when it comes to getting paid on time. 121 areas of the UK were scored and ranked based on how quickly businesses pay their invoices.
According to the Federation of Small Businesses, 58% of their members are owed up to £10,000 in late payments from their clients. 15% are owed between £10,000 and £20,000, and an incredible 27% are owed over £20,000 from their late paying clients.
Solna undertook the new research on late payments and scored businesses from one to five, based on their creditworthiness and ability to pay invoices on time. Businesses scoring five have the best credit rating and consistently pay on time; businesses scoring one have lower credit ratings and regularly pay late.
All scores were ranked to reveal the lowest and highest risk areas in the UK for late payments.
Late payments: Lowest risk areas in the UK
1. Lerwick
2. Aberdeen
3. Kirkwall
4. Hemel Hempstead
5. Redhill
6. Outer Hebrides
7. Swindon
8. Falkirk
9. Dorchester
10. Dumfries
Late payments: Highest risk areas in the UK
1. West Central London
2. Bolton
3. East Central London
4. Oldham
5. Luton
6. Birmingham
7. Darlington
8. Sunderland
9. North London
10. Romford
Remote Scottish islands home to most reliable payers
Some of the most northerly parts of Scotland come out on top, dominating the top four low risk positions. Towns in Surrey, Dumfries and Galloway, Hertfordshire, and Dorset make up the rest of the top 10.
Interestingly, the best freelance and business clients might be found off the mainland. Remote Scottish islands, including Orkney, the Outer Hebrides, and Shetland, are the most reliable for fast payments.
Orkney SMEs represent 81.8% of private sector employment across its inhabited islands. Invoice payments are clearly unaffected by their remoteness. Small businesses in Kirkwall and Lerwick – Orkney and Shetland's largest settlements – are some of the most reliable payers in the UK. It's no wonder a 2016 survey found 56% of Shetland startups have a lifespan of at least 5 years, making it the best location in the UK for startup survival
Late payment common across central London, the North, and the Midlands
Areas of central London, Greater Manchester, Yorkshire, and the Midlands made the list of least reliable areas. These towns and cities tend to be more densely populated with startups and SMEs, meaning more competition, more costly overheads, and possibly more reasons to delay payments to protect cash flow.
There is a combination of cultural, geographical, and economic reasons why people in more rural areas have better scores than businesses based in London and other urban areas. Businesses in a smaller community are more likely to pay their suppliers on time because they're more likely to know them and becoming known for unreliability could be really damaging to their business in such a small world.
For small businesses and sole traders in the ten highest risk locations, dealing with late payers can be time-consuming and frustrating. Late payments can damage their cash flow and prevent growth, making it harder to win new business, and pay for essential resources.
Financial stress can be emotionally draining for business owners and freelancers, affecting their ability to pay their business' bills as well as their own. They also might be forced to let staff go, or even close down operations for good.
When a business delays payment because of cash flow issues, they create cash flow issues for their suppliers too. Those suppliers might then delay paying their own invoices, and on and on it goes.
The current political climate is also a concern. Brexit uncertainty has an impact on small businesses in Britain. While the landscape is fluctuating, businesses need to make sure they're doing everything they can to manage cash flow, prevent late payments, and stay prosperous in order to cope with whatever is around the corner.
Don't forget to follow Dealer Support on Twitter!