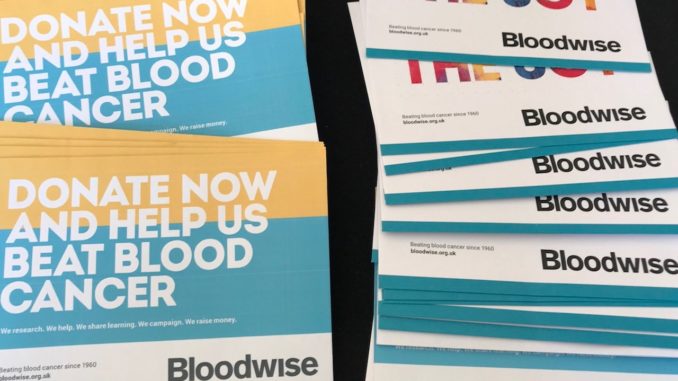 On 24 July, the country house and adjoining golf course Hanbury Manor Marriott Hotel and Country Club became host to the UTAX 2018 Annual Golf & Partner Day. The event, organised by Rhodium Events & Hospitality, consisted of various fundraising activities, which helped to raise a grand total of £1,100.00 for Bloodwise – the blood cancer research charity.
UTAX annually invites top-performing partners from across the UTAX partnership to a networking and social event and this year they hosted an action packed fundraising day on one of the hottest days of the year so far.
With a choice of golf, on what is recognised as one of the best golf courses in England or an afternoon of clay pigeon shooting at Hertfordshire's Premier Clay Shooting Ground, the activities gave the 48 partners in attendance an opportunity to take part in fundraising competitions.
The activities were followed by an afternoon barbeque, evening dinner and an awards presentation, recognising sales achievements for the last financial year. Shaun Wilkinson, MD of UTAX explained: "We continue to focus our efforts on raising money for Bloodwise as the official UTAX (UK) charity. This is a charity close to the hearts of all at UTAX (UK) as a result of sadly losing our beloved colleague Tracy Lawrance in 2014.
"We would like to formally take the opportunity to thank all those who participated and assisted in raising an amazing £1,100.00 for this great cause. Our annual golf day is an opportunity to thank our partners for their valued and loyal support. It also gives me and my team an important opportunity to network with them and to discuss our products and solutions and in turn for them to meet each other and exchange their news, views and ideas for continued growth."
Claire Horrex, regional manager-South West for Bloodwise added: "I'd like to thank everyone at UTAX and their clients for all their support of Bloodwise at their recent partner golf day held in memory of their colleague Tracy. They've raised a fantastic amount and this will go directly towards helping patients with blood cancer and their families. Bloodwise could not continue to do the work that we do without the support of people like UTAX, thank you for all your hard work at organising such a successful fundraising day."