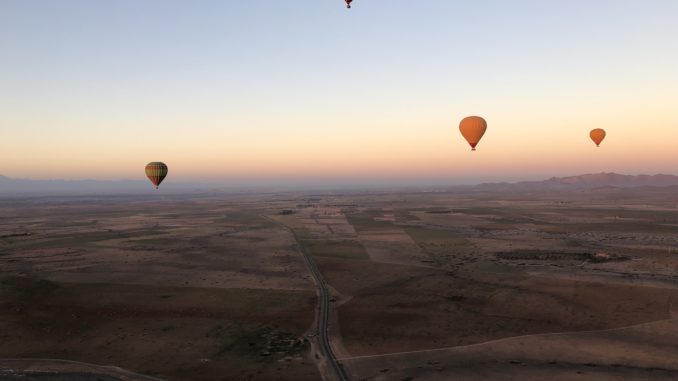 UTAX's Partner Incentive Trips celebrate and reward key UTAX partners for reaching specific targets during the financial year, running from April to September.
The latest incentive trip was launched on 1 April 2018 and entry was open to all UTAX Partners. Qualification for the trip was based on the sales of UTAX colour devices in the first fiscal half of FY2019 (between 1 April and 30 September 2018).
17 attendees, from nine of UTAX's best-selling partners, were rewarded with the all-inclusive four nights, five days trip to Marrakesh at the start of February. Regular support from UTAX sales managers encouraged those qualifying partners to reach their targets by increasing their UTAX offering to end users.
The luxurious trip gave the qualifying partners the opportunity to experience a once in a lifetime hot air balloon flight to watch the sunrise over the beautiful Atlas Mountains; a city tour by horse and carriage and a traditional Moroccan cooking class.
Reflecting on the success of the incentive trip, Shaun Wilkinson, MD of UTAX, said: "The term 'partnership' serves as the basis of our co-operation with our authorised dealers, business partners and customers. The Marrakesh incentive trip gave us the opportunity to encourage our partners to not only sell UTAX Colour Devices, but to engage with their appropriate sales managers, to understand the positive aspects of UTAX devices over those of competitors and in turn to highlight these aspects to their end uses."
Don't forget to follow Dealer Support on Twitter!