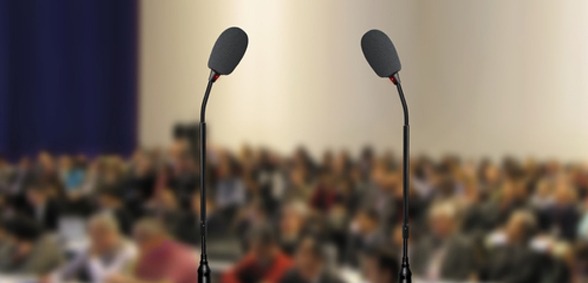 The office products industry awards season is in full swing, with the announcement of the VOW's Venture Awards finalist shortlist following hot on the heels of last week's BOSS Awards.
VOW MD, Adrian Butler is a massive fan of the awards. "For our channel to stay competitive in a dynamic market needs the entire supply chain from factory to consumer to work collaboratively and effectively," he said. "This is the one time a year when we get to publicly recognise exceptional performance from some of our key partners in that process, manufacturers, account managers and resellers.
"It gives us the opportunity to say thank you and show that we value the service that they offer. Being a finalist or a winner opens up lots of opportunity for those on the shortlists to make a splash on social media, in newsletters and conversation with their customers and suppliers. We hope it also gives a boost to them all to know that it's recognised that they are doing a great job."
Previously, VOW has announced winners at its Green Light event, which is taking place this year on 6 December. However, this year things are being done differently. Marketing director, Helen Wade explains: "Whilst it's nice to receive an award in front of your peers at an industry event, its generally the dealer principal who attends. Their team, who often have the day-to-day relationships with VOW and are responsible for delivering the great performance that we want to recognise, miss out.
"This year, we will be announcing the winners straight after Green Light, but the winners will be presented with their awards in their own premises by a member of our senior management team. It gives us the chance to say thank you to everyone in a more personal way. We'll take the principal out for dinner and make sure that the staff get treated too. Everyone's a winner!"
The 2018 finalists are:
Dealer awards for outstanding sales performance, commitment and engagement
Diamond Reseller Award
ACS Business Supplies
Commercial Complete Business Solutions
J G Fenn Ltd
Total Office
Whittaker Office Solutions
Gold Reseller Award
A2B Office Technology
Compleat Office Solutions
CPS Office Supplies
DMG Office
Phoenix Managed Services
The Office Works
Red Reseller Award
Blutex Buyur
European Cartridge Brokers Ltd
Millenium Printing & Stationery
Office 1st Ltd
Officexpress Europe Ltd
Product category awards for outstanding sales performance
Facilities Supplies Reseller Award
ACS Business Supplies
Complete Business Solutions
Commercial
Nectere
The Irongate Group
Total Office
Furniture Reseller Award
Futurform Ltd
Moorside Office Limited
Officescape
Office IS
Reflex Office Products Ltd
Whittaker Office Solutions
Newcomer Award
Choice Stationery Supplies
Clare's Office Supplies Ltd
DMG Office Ltd
George Rose Office Products Ltd
Supplier awards for outstanding service, innovation and support
Supplier of the Year
Acco Brands
Pentel
Unilever
Account Manager of the Year
Andy Philips – Bic
Claudio Beltramini – Nestlé Professional
Chris Bratt – Kimberly-Clark
Product of the Year
Forever Filing range – ExaClair
Handiroll Bubble Wrap – Sealed Air
Rexel Auto+300X with Smartech – Acco Brands
Cold In'fuse – Twinings
The winners will be announced on 10 December with awards presented soon after.
Don't forget to follow Dealer Support on Twitter!