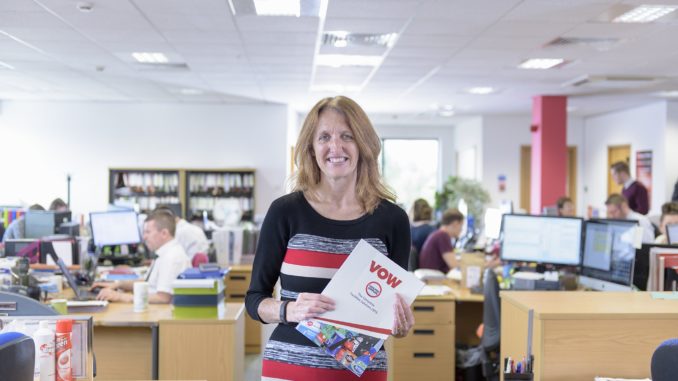 VOW Wholesale has announced it is adding 500 new product lines and making them available to its reseller customers immediately. The company will go on to add a similar number in the next few weeks.
VOW previously offered the items only to retailers, but it can now offer the extra lines to resellers as a result of consolidating its retail inventory into its Arrow Distribution Centre earlier this year. The company had previously operated this area of its business from various locations around the country.
Among the newly-available products are the full range of boxes, bubble rolls, packaging, tapes and mailing accessories sold under VOW Wholesale's exclusive Go Secure brand. Lines on offer also include the Tiger range of value stationery, filing, storage, writing and school essentials, plus Helix school essential sets and flexi-rules. They include fashion, exam and clear pencil cases. Crayola colouring sets, crafts and activities, party accessories and gift wrap are also included.
Debbie Nice, VOW Wholesale category director, who is overseeing the expansion of the product range for resellers, said:
"We're delighted to offer this significantly increased number of lines to our reseller customers, additions which have been made possible through our decision to centralise our retail inventory in our Lutterworth warehouse.
"This is the latest in a series of initiatives we've announced this year which further our strategic ambition of becoming a world-class wholesaler, by placing resellers ever-more firmly at the heart of our operations. We're achieving this through following our three-pronged strategy of improving resellers' experience of our organisation, creating opportunities for them to sell more, and being easier for them to deal with through innovation."