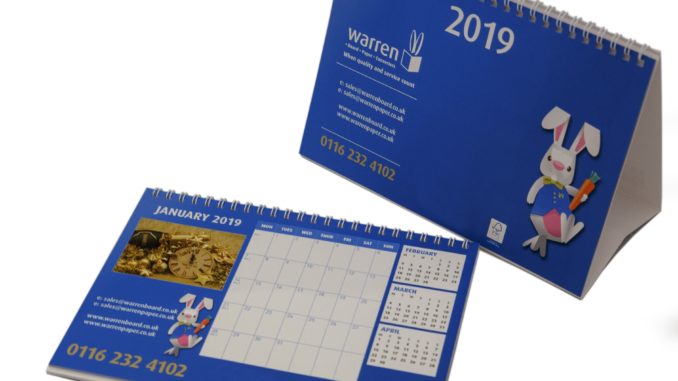 Warren has created a range of items for Christmas – a personalised desk calendar, a wall planner and gift labels for its customers.
Commenting on the unique personalised customer calendars, Warren's commercial director, John Turner, stated: "Who doesn't like receiving a gift at Christmas? We produced the very same calendar a couple of years ago and we received so many calls asking if we were giving out calendars again, we felt we had to make sure they made a return for 2019!
"Not only are they a handy size to keep on a desk all year round but having images personalised with the customers' name makes them a bit quirky too. Alongside the desk calendars our army of elves are also armed with wall planners and Christmas gift labels."
Previously known only for its board products, Warren is now entering its fourth year of offering a range of branded paper products.
Warren stocks a wide range of products that are FSC and PEFC Chain of Custody certified and integrates ISO 14001 Environmental Management systems into its business activities.
Don't forget to follow Dealer Support on Twitter!