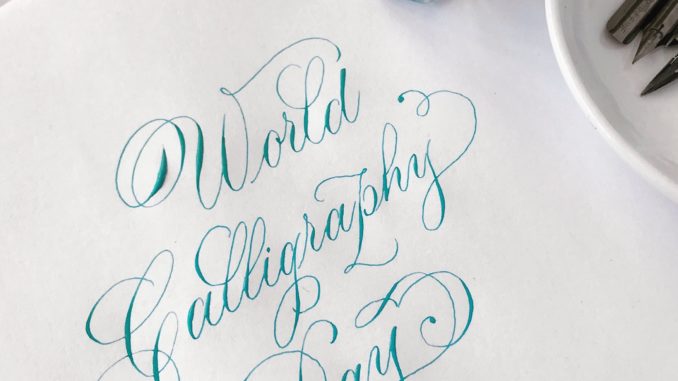 World Calligraphy Day 2018 has been heralded a success, after Manuscript Pen Company celebrated the art of beautiful writing at The Pen Museum in Birmingham.
The British stationery expert ran the event for the second consecutive year and saw record numbers of visitors flock to the attraction to get creative on the 15 August. A trio of workshops by calligraphers were fully booked weeks in advance, whilst a selection of seven artists displayed their creativity.
Throughout the day, Manuscript was joined by local BBC Radio and Television stations which saw the celebrations bookended by an hour's radio phone-in and a news segment on Midlands Today.
Whilst a selection of keen Midlands creatives were flocking to the second city, further events were happening throughout the United Kingdom, organised by Manuscript. John Lewis, Ryman and Cass Art all ran in-store demos of the unique writing style whilst plenty more got involved online – seeing the hashtag #WorldCalligraphyDay reach over 100,000 people.
Charlie Stockbridge, MD of Manuscript Pen Company said: "Manuscript and World Calligraphy Day has come a long way since the event's debut in 2017.
"This year saw more people get involved, more events taking place and the message of putting 'pen to paper' spreading further than ever.
"We won't be resting on our laurels – we're already planning to make 2019 World Calligraphy Day bigger and better!"
Don't forget to follow Dealer Support on Twitter!