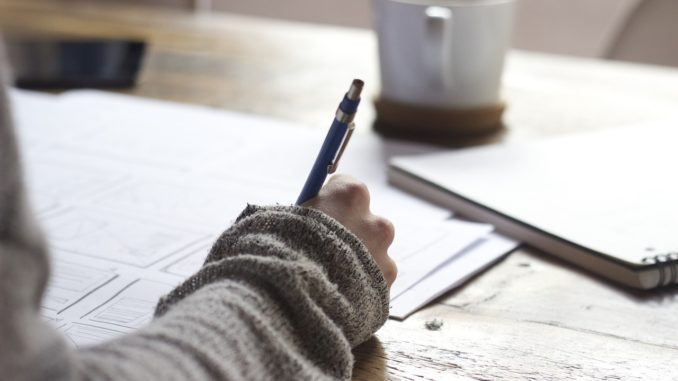 The market for writing instruments has not only remained healthy, it's thriving! We explore the current trends in this area and how dealers can take advantage
No matter what certain players in the office supplies industry claim, stationery is not dead. Understandably, it may have slowed, but this is not due to a lack of people actually buying pens – rather, it's primarily down to end-users finding their writing instruments through channels other than dealers. The internet, especially mega-platforms like Amazon, and other large retailers are offering easy paths for customers to acquire their pens so it is up to dealers to tap into the current trends in this area and prove to customers that they can provide what is needed. The paperless office has been discussed for over two decades but dealers know better than most that it doesn't yet exist – in fact, the concept is still a distant one, proving that writing instruments still have a place and, according to experts in the pen world, that place is continuing to evolve.
GfK statistics show that, within the overall writing and colouring instruments market, sales of ball-point pens, especially, are dominating; they held 64.5% of the pen industry between January and June 2018, a number that has grown year-on-year. Sales of markers and colouring pencils, conversely, have gone down, showing that everyday writing implements are still a necessity for everyday use. This is further demonstrated by the fact that, in the first quarter of 2018, pen manufacturer BIC achieved a two per cent sales boost simply by incentivising dealers to sell better.
STAEDTLER believes there will always be a healthy market for pens and pencils, as there is yet to be any evidence that the paperless office is likely to happen any time soon, and it is still seeing growth in traditional office products. "Take a look in most wholesale or dealer group catalogues and you'll find at least 25 pages of writing instruments, suggesting that they are just as relevant today as they have always been," says Natalie O'Rourke-Jones, interim marketing manager at STAEDTLER.
"We've definitely noticed that, alongside a noticeable move to online purchasing, there is a marked trend towards buying recognisable and trusted brands over cheaper alternatives," Natalie continues. "After all, as in other sectors, a brand is a promise and to buy cheap can be to buy twice."
For STAEDTLER, continued success is about innovative product development. The company consistently introduces new products in order to effectively stimulate demand, responding to feedback as it goes. This is the way in which it anticipates the trends of the future and it is, in fact, seeing trends now point away from technology and back towards a simpler way of recording information.
"Interestingly, there is now some evidence of a digital kick-back, with people opting to spend more time on analogue pastimes – for example, bullet journaling, hand-lettering and adult colouring," Natalie explains.
Pentel, another leader in this industry, has also seen interesting developments in the market; while it has seen a decline in the popularity of adult colouring books, other trends have taken centre-stage. "End-users never fell out of love with pens, and they're definitely finding new ways to rekindle the flame of affection for handwriting," says Graham Craik, director of sales UK and Ireland for Pentel.
"Although the tech revolution affects every aspect of our working and personal lives, we're seeing a resurgence of interest in all forms of handwriting and calligraphy, including different ways of interpreting and practising writing for pleasure or practicality."
In short, writing is still proving enjoyable for end-users, and those of a more artistic bent are discovering new outlets for the use of pens all the time. Calligraphy and lettering have become particularly popular as hobbies for millennials – who are of an age to have grown up with pen pals before the internet truly took over – and also for Generation Z, who have predominantly known digital communication for their entire young lives. Sales of writing instruments in a range of colours, nib sizes and ink types are increasing once more, while those organising their working and private lives with bullet journals are crying out for ways to keep their books individual through the colour choices and styles they put upon them.
While smart phones and tablets are going nowhere – in fact, they're consistently on the rise and evolving all the time – a renewed interest in writing is also occurring, and many are finding it refreshing.
"Writing has always provided so much more than an opportunity to exchange basic communication. It's also a way to express personality and individual identity and, in times when culture can often seem all too homogenised, the appeal of handwriting is winning over new audiences," Graham says.
"Handwriting, lettering and calligraphy say something about the individual in a way that digital communication can't quite express," he continues. "If you receive a handwritten letter it's a special occasion, and more appreciated because of the time and individual thought that's been put into it. Somehow, the sentiment behind the written word has greater authenticity than a text or email. If the writer cares enough to put pen to paper, the feelings of the recipient are important to them."
Young professionals, school pupils and students are driving the trend Pentel is seeing towards new and interesting colours and shade capabilities of coloured inks – in fact, colour may be an area for dealers to focus on if they are planning to expand their range of writing instruments, as it's an important factor for younger buyers, both in terms of ink and aesthetics. Long gone are the days when red and green seemed a little 'out-there' for the office – people want more.
"There are some excellent trends in the writing instruments sector at the moment," says Phill Tinker, commercial sales director at Zebra Pens. "We've noticed that rose gold stationery is super popular with the majority of our product users."
Zebra has also witnessed an increased desire for comfort, designing new products for its Z-Grip collection – including in the newly-popular rose gold option; metallics are in, according to Phill. "Thanks to this trend we have gone ahead and designed our next collection using metallic colours. They will satisfy anyone's craving for the cool metallic style!"
Success for the resellers, Phill says, comes down to knowing what customers want. While the manufacturers keep their fingers on the pulse, and create the stationery of the future, dealers must be communicating these evolutions to customers in order to find the end-user market and become a successful part of this writing instruments revolution.
"For resellers to be successful we believe that they must identify the needs and desires of the company they're selling to, and provide excellent support and product selections that fit with their purchasing behaviour and interests," Phill concludes.
Don't forget to follow Dealer Support on Twitter!