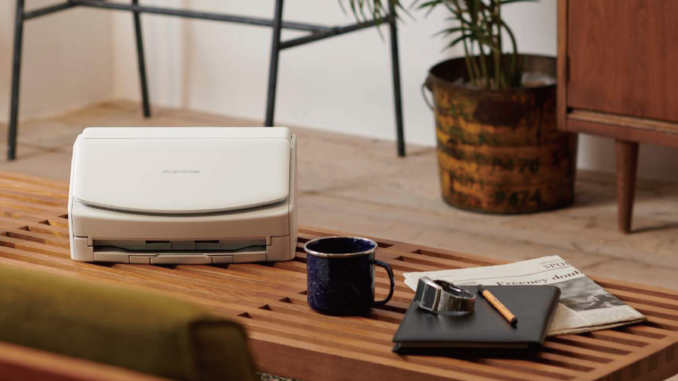 The working landscape has changed drastically – and that's not going to stop as soon as we all return to our workplaces. Working in the office is expected to be phased back in over the next few months, if all goes to plan, but the business world has been altered for good. Office staff are now questioning why they had to spend all of their working time in the office when their job could be performed remotely.
Study after study has shown that workers who are able to take advantage of flexible working protocols at work are more productive and happier, and working solely from home over the last few months has allowed them to save time and money. While some businesses already had flexible working policies in place, that's not the case for the majority. Multiple surveys have highlighted employers' concern that, if they're not being monitored in person, their staff won't get their jobs done; they've been proven wrong, and enough time has passed for them to now see the efficiency benefits – as well as the cost-saving aspects – of not having to pay for the energy their staff consume.
The role of scanning
Anybody whose job can be performed using a computer should be able to work from home – from the employer's perspective, this means ensuring they have access to all the information they need to make flexible working a success. This is where scanning comes in; the scanning of paper-based data ensures that all of a business's information is digitally processed, archived and kept secure and, most importantly, guarantees that staff are able to access the data they need from wherever they're working.
But it's not just for the benefit of working staff – even businesses that have had to cut or furlough their teams need to digitise their files. Under the General Data Protection Regulation (GDPR) anybody who has been furloughed, or made redundant, has the right to request every piece of information an employer holds on them – something that's impossible to do outside of the office unless all of that information is accessible digitally.
Even the minority of businesses which have found that working from home hasn't actually gone as well as hoped will need to improve their flexible working offerings, which includes their IT infrastructure requirements as well how their staff access information to enable them to perform their job roles efficiently. The worry of a repeat of the current situation will be enough for companies to escalate their digital transformation journey and, thereby, retain staff who feel productive, empowered and happier whilst enabling business continuity and competitiveness.
The fact is that most 9-5 businesses won't go back to the same traditional format they previously followed; if the information they hold remains paper-based, they can't create proper flexible working from home policies – and will lose staff who want to work for a more progressive business. The jobs where digitalisation is particularly important include HR, accounts payable, contract management, approval processes and the digital mailroom.
The digital mailroom
Many businesses don't have a process in place for the post that's currently hitting the floor of offices and not reaching the people it needs to; scanning allows post to be scanned, captured, validated and assigned to the correct person without the need for a PC.
Scanning uses for HR
Processing of electronic forms
Processing of timesheets
Employee records
Performance reviews
Scanning uses for accounts payable
Processing of bank statements and receipts
Purchase orders
Tax records
Audit trails VAT information
These are also the areas that are most likely to have made some headway on digitalisation already, but many businesses need a push. They have, and will, struggle to operate if their paper-based files are stored solely in the office, not in digital file form, as these include the most sensitive and finance-based information. For example, in accounts payable, if cash flow can't be automated it becomes difficult to invoice quickly and, in turn, harder to chase for prompt payment. They don't have cash, so they're slower to pay their suppliers or clients, and their reputation is damaged. Digitalisation of data is a major part of the general escalation of digital transformation in the workplace, and is one of the most important elements, one which ensures the evolution of other areas.
Some verticals have been changed for good, in huge ways; for example, the legal sector could see a major change, with court cases carried out virtually, so scanning from the bottom-up is required. People using accountants and solicitors have become used to dealing with businesses solely online, and want to submit their information digitally, and communication with car dealerships is becoming totally hands-off, with physical interaction dropped to almost nothing. Post won't be an option, as customers still demand a fast service – so scanning has to be at the heart of that communication.
Scanning uses for SMEs
Digitalisation of hiring processes
Employee record storage
Insurance documents
Health and safety information
Contract management
Performance reviews Job applications
The pressure for businesses to change the way they operate, and update all of their systems and processes, is huge, and this is where dealers can step in and take the reins. The working world is becoming paper-lite; paper is expensive and an obstacle to GDPR compliance – and scanning boosts productivity and collaboration, saves time and money, ensures disaster recovery and it's green!
It's time to let your customers know how much they're missing out on by not making scanning a priority.
For more information on the ScanSnap range of scanners to aid paper to digital processes visit ScanSnapit.com