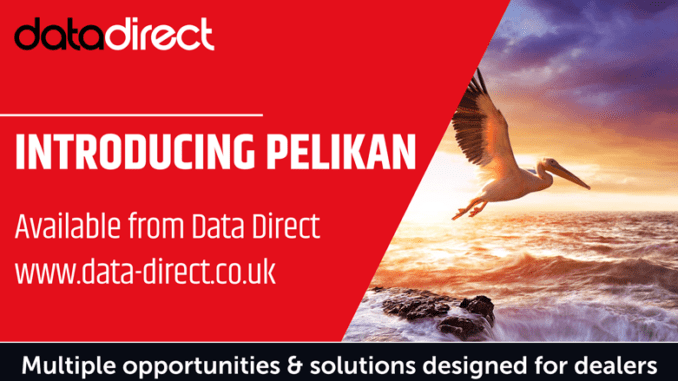 Data Direct and PRPS are proud to announce a new partnership providing world-class products and loyalty recognition to channel partners and resellers
As a distribution partner to many hundreds of businesses in the UK, Data Direct continues to offer multiple solutions and opportunities to its dealer customer base. The addition of the Pelikan brand provides opportunity
with exciting innovation, newness and a brilliant rewards programme that will resonate among end users. Together with the bio-based range, there is huge relevancy in today's sustainability-seeking world.
Peter Cowan, procurement director, said: "This is another exciting addition to our growing portfolio of brands, providing excellent products and margin opportunities for our core office equipment / IT channel dealer.
customer base. The package from Pelikan is impressive – with significant end-user activity and a rewards programme that will create demand through the chain. As brand loyalty and trends in consumption change,
Pelikan from Data Direct will also attract new users looking for relevant eco-based products and also solutions for when working from home."
Jason Doran, general manager sales and marketing, Print-Rite Europe Ltd said: "When we met Data Direct, we were struck not only by the energy and enthusiasm shown for the brand, but also by the business strategy and
ambition of the team to move this project forward. Data Direct understands the market, the channel and the logistics of this industry really well and we feel totally confident in working with them to ensure the Pelikan brand becomes the number one alternative brand to OEM products in the UK and Ireland."