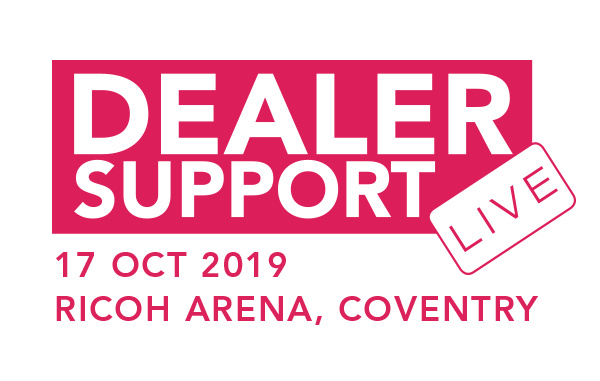 Here's a little taste of the event to whet your appetites, ready for 17 October…
Getting there
Situated in the heart of England, Coventry's Ricoh Arena is within two hours' drive of 75% of the population.
Welcome
The event will be open at 8:30am for delegates to get their bearings, grab a coffee and have initial conversations with exhibitors before the seminars get going. There will be a short welcome from ourselves and Exertis Supplies – our headline sponsor – at 9:15am.
Learn from the experts – they've been there and done it!
Seminars will start at 09:30am and 10:15am. These will be a mix of aspirational case studies and practical advice – all of it valuable information for your business. The future is still uncertain; at last year's event we spoke a great deal about preparing for Brexit, but the deadline has come and gone and little has changed. As such, we're focusing on championing the success of the dealer in a variety of ways – from managing change to marketing, remaining competitive, learning the hard way and beyond.
Exhibition
See the latest innovative products coming to market; the exhibition will be in full swing between 11:00am and 3:00pm. Be the first to discover what's new, get your hands on it before the competition does, and find out how to convert new products into increased sales.
A tough and changing market
Workshops will run at 11:15am, 12:00pm, 1:30pm and 2:15pm. These are quick-fire information download sessions to keep you abreast of what is trending and what you need to be aware of to protect your business.
Q&A
The ever-popular Q&A session will, once again, be compèred by Steve Robinson; he'll pose hard-hitting questions to a strong leadership team comprised of: Amy Hutchinson, BOSS Federation; Vida Barr-Jones, Focus7; Mia Trangmar, VOW; Emily Jones, Fellowes; and Sarah Pask, Quills Group.
Fancy a little tipple?
We love our delegates so much, we are giving all of you the opportunity to claim bottle of wine to take home and celebrate a successful day of learning. A big thank you goes to Fellowes for its support of this initiative. There will also be prizes from Exertis Supplies with many other prizes to be won on the exhibitor stands.
Food and drink
Finally, as with every Dealer Support Live event, you'll be fed and watered through the day. Lunch will be served at 12:45pm and everybody is invited to networking drinks after the Q&A session.
Tickets are still available and FREE to dealers. Click here to book!