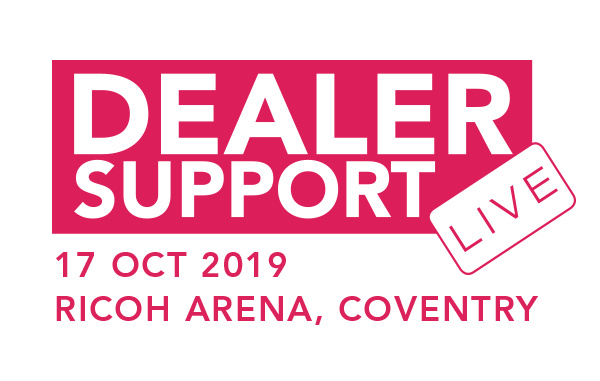 We've been busy working, hand-in-hand with our speakers, on some truly excellent seminars and workshops for this year's Dealer Support Live – and we think you'll be thrilled with the content! Our industry-leading seminar speakers will give their guidance though the morning, before the exhibition opens, while the short-and-snappy, mega-informative workshops will run during the afternoon.
SEMINARS
Staying 10 steps ahead of a pricing and procurement disaster
Steve McKeever, CEO of Advantia
Advantia's leader since October 2018, Steve will ask some of the burning questions of the industry, such as: How stable is the market's current infrastructure? Can the supply chain continue to support that infrastructure? How can pricing in a difficult political landscape affect your business? What do you do when the suppliers aren't there for you? Join Steve to explore some hard truths – and, more importantly, learn from them.
The importance of environmental and social enterprise in the sales proposition
Gary Naphtali, MD of Anglo Office Group
Gary started in the office supplies industry 30 years ago as a sales trainee in an independent dealer. In this seminar, he will explore the ever-increasing importance of environmental and social responsibility that will need to be at the heart of every providers proposition; Gary will aim to demonstrate the ways in which adding value through corporate and social responsibility can actually deliver commercial benefit too.
The BOSS Brexit Bulletin – live!
Carys Davis, public affairs advisor at the BOSS Federation
This seminar will be a live version of the Brexit Bulletin launched by BOSS in August. By Dealer Support Live 2019, the deadline for the UK leaving the EU will be just two weeks away – how prepared do you actually feel? Carys will discuss what to expect in the event of a no-deal scenario, guidance for employers who have EU staff and offer advice on the funding available that could help manage the impact of Brexit on your business. The goal is for you to feel ready for any eventuality, no matter your political leanings or expectations.
Learning the hard way – business do's and don't's
Michael Lowes, MD of Activ Business Solutions
Michael launched Activ Business Solutions, with his brother, just two years ago – and the two have led the company on an extraordinary growth journey ever since. Incredibly enthusiastic and engaging, Michael will use his own experiences to guide delegates through a series of business do's and don't's – including knowing when to walk away from a bad deal and not being afraid to forge your own path.
WORKSHOPS
Embrace the digital opportunity with your customers
PFU Limited (Fujitsu)
Fujitsu's workshop will see the business talking through the drivers for going digital, the opportunities around adding scanners to your portfolio as well as why your customers need a dedicated scanner. Delegates will also see some live demonstrations of scan processes such as scanning to Excel, scanning to the cloud, scanning and extraction to a CSV file – and a chance to play with the machines yourself.
Diversify to multiply
Steve Bilton, MD of FusionPlus Data
In this session, Steve Bilton – MD of FusionPlus Data – will share experiences and observations from his now 29 years in the OP Industry, both here in the UK/Ireland and the US, working alongside wholesalers, dealer groups, manufacturers and dealers of all sizes.
Is your business Making Tax Digital-ready?
Dan Noble, product manager at ECI Software Solutions
In this session, Dan Nobel of ECI, provides insight into how an effective ERP system, that keeps financial records digitally and produces tax-relevant and submittable data at the click of a button, could transform your business and alleviate the stress of financial year-end.
Exploring emerging strategies through the eyes of dealers
Simon Drakeford, EO Group and BOSS; Mark Rostock, Just Office; Jeremy Quick, Jubilee Office Supplies; Julie Alston, Evergreen Office Supplies
The office supplies industry is going through an unprecedented period of adjustment set against the backdrop of huge economic and social change. Through an interactive Q & A session, this seminar will explore how the dealer landscape may change in 2020 and discuss what strategic priorities should be focused on for the future.