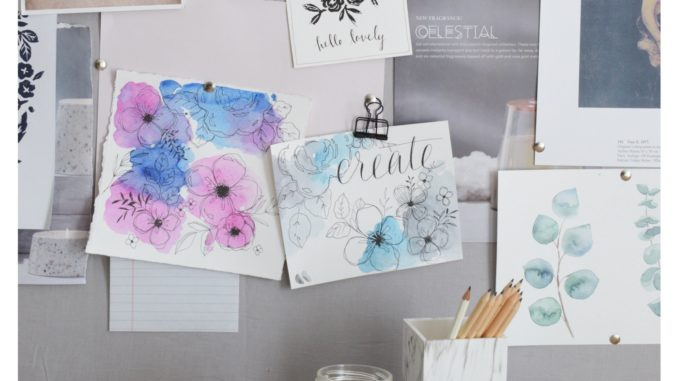 With World Calligraphy Day happening tomorrow, Derwent Pencils is proud to announce the launch of its first ever hand-lettering set, as it taps into an ever-growing trend amongst budding creatives.
Hand-lettering has taken the world by storm and artists have flooded Instagram, Pinterest and Youtube with examples of their work, showcasing a spectrum of art where no two works are ever the same. The uniqueness of the illustrative trend has allowed the craft to generate momentum across all age groups and demographics, spurred on by the freedom that the pastime allows.
But it's not just artists who have indulged in the hand-lettering genre, with brands across the globe advertising products – from coffee to coach trips – with attractive lettering styles. Importantly, there is a distinct variation between calligraphy and hand-lettering.
Calligraphy has a very strict and disciplined writing-type whereas hand-lettering has a limitless quality, allowing artists to use pens, pencils and brushes to manipulate different shapes and styles. With various types of handwriting continuing to develop as more artists pick-up-a-pen and try the craft for themselves, hand-lettering looks to be sticking around for the foreseeable future.
Nicola Shepherd, Derwent global marketing director, highlighted the differences between Derwent's Hand Lettering Set and other Hand lettering sets already on the market.
She said: "What sets the Derwent Hand Lettering Set apart from other similar kits is the unique formulation of our Inktense products. Unlike traditional watercolour, washes created with the Inktense range are fixed once dry, allowing for artists to have fun building up layers of colours in their hand lettering efforts."
Don't forget to follow Dealer Support on Twitter!