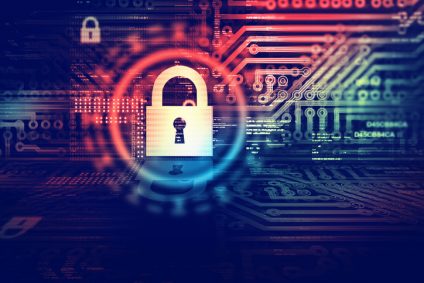 There is a major drive at the moment towards the digitalisation of data and proper management of documents, but what kinds of solutions are customers looking for, and why? Dealer Support explores the topic
The terms 'document management' and 'document solutions' are thrown around a lot these days, but they are relatively vague names that cover a variety of topics. The industry is certainly becoming vocal about selling solutions – as opposed to just products, and there are simple ways for dealers to get involved in this shift by understanding what it all means.
Document management covers, quite simply, ways of managing documents that streamline working processes. For example, inefficient printing is a major issue in document management; according to data from a variety of sources, and collated by OKI, 10,000 pages are printed per year by every office worker but only 20% of these are printed double-sided. Worse still is the news that challenges relating to working with documents can, on average, lead to a 19.5% loss in productivity.
The challenges are numerous. Collecting and filing physical documents is a process filled with potential landmines as paperwork is easy to tamper with, lose and destroy. Scanning paperwork into a computer is a start, but is it enough? Where do you go from there? Once scanned, a file is easily accessible and may exist in multiple areas of the device(s) being used without a fully traceable audit trail. If information is then sent to another contact, its digital footprint is continued and becomes increasingly difficult to track if permanent deletion is required – for example, to comply with the new General Data Protection Regulation (GDPR).
Security and efficiency are the two main arguments for the concept of 'digital transformation' – another phrase that we're all hearing which sounds vague and broad – and in this case it relates to shifting all paperwork, both live and archived, to a secure digital platform using a combination of hardware and software which collates, organises and securely saves data. Matt Smith, product manager at Midwich, has seen the attitude towards digital transformation shift in recent years as adoption of this type of system has grown.
"Moving into the digital world with more effective data management – in addition to reducing archiving costs by cutting back on physical documentation – not only saves time and space but also makes life easier for employees," he says. "Productivity and efficiency go hand-in-hand; taking paper content and putting it into a digital system – whether that be customer records management, invoicing, transferring into Excel or creating better, more usable content than what's on paper – offers loads of advantages in terms of storing, recording and searching for information in future."
If heightened efficiency, productivity and legal compliance aren't enough, better document management can also save enormous amounts of time. If a customer contacts a business looking for a copy of a specific invoice, for example, one might have to go to another part of the office or building, pick out the relevant folder from the appropriate month, sort through the invoices until the correct one is found, take it to an MFP device and scan it through the system – widening its footprint – before it can be sent to the customer. It may not sound hugely time-consuming but those few minutes, multiplied by several hundred queries a month… well, it starts to add up.
"For me, that's what the benefits of digital transformation are all about," Matt says. He sees a synergy between digital transformation – a passion of his – and GDPR which his team is also passionate about; communicating the details of GDPR to customers is high on his agenda. "GDPR has kind of fallen into our industry's lap because there are elements of GDPR which really drive at digital transformation. Do you know where your data is stored? Can you find it? If someone asks for the information you're holding for them, can you put their name into the system and find it all? Can you do that in the time GDPR dictates and do you know how long you're allowed to hold it for? Being able to digitally manipulate the information to start with, and having software that runs alongside it, is what we want to achieve."
There is a huge emphasis on businesses being prepared for a data breach and, while this may sound like scaremongering, it is supporting the drive towards digital transformation and forcing businesses to really look closely at their own processes. Manufacturers and distributors have been promoting the message of digitising documents since the dawn of scan, but they are also aware that the majority of organisations still prefer to have their on-boarding processes on paper. This should be considered a challenge to be overcome.
For dealers, it's a case of aspiring to become smarter with the document solutions they are offering, or aim to offer, in order to meet customers' modern needs. While budgetary restrictions have often kept digitalisation on the back-burner, customers are now rightly concerned about the traceability and security of their data and are looking to dealers to advise on the type of solution they might need. Some will be looking for a hardware solution to complement the software they already have, some will be looking for the right software to accompany their existing hardware – and many others will be wanting to start afresh with a whole new bundled solution – such as Fujitsu's partnership with EASY Software and iDocs Solutions.
Matt's advice for dealers who don't know the document management or document solutions market well is to consult the experts – speak to distributors or manufacturers who have teams which specialise in this topic in order to become fully-prepared, before passing that wisdom on to customers and helping them make smart choices.
Don't forget to follow Dealer Support on Twitter!