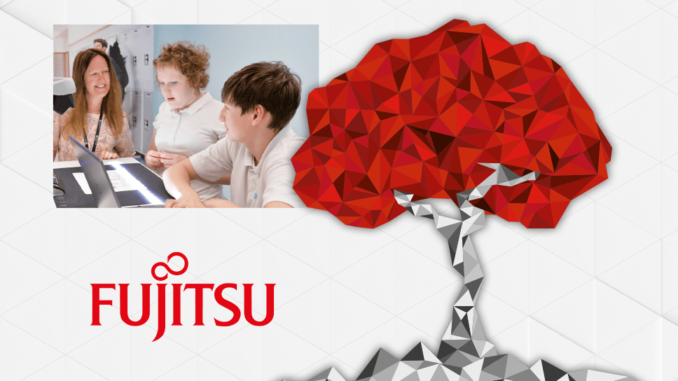 [Sponsored]
Education is a potentially very lucrative vertical for dealers right now. With more and more resellers aiming their business supplies ranges towards the school and sector, it's vital that you understand the needs of this market in order to offer the services which suit best. Schools, colleges and universities are always trying to cut costs and improve services at the same time, and dealers can help in this area by demonstrating the benefits of Fujitsu scanners in both administrative offices and in the classroom.
Fujitsu is helping schools across the country embrace technology not only by boosting digital skills for pupils, but by improving the back-office systems of the schools themselves, helping them stay up-to-date with IT and embracing digital transformation.
Fujitsu's scanning solutions help schools to create enhanced collaboration, boost productivity and address GDPR compliance in an atmosphere where data security is paramount. School staff at all levels are very time-poor, and end up wasting too much of their working day completing administrative tasks; fast, efficient capture of paperwork and subsequent seamless distribution of items such as permission slips, HR issues and catering requests can save huge amounts of time for them.
Additionally, scanners can give young children a strong foundation for their knowledge of technology, as well as giving teachers and parents a platform to build on. It is key to bridge the expectation gap between how children are consuming and learning at home and at school – and vice versa – so as to avoid disruptive behaviour.
Scanning also has the benefit of capturing children's work in a permanent way, meaning that teachers are able to track the way their work progresses and evolves. Additionally, digital files are a more convenient way for parents to see and treasure their child's work, and some schools are even recouping the costs of their scanning technology by charging parents for this service.
Fujitsu recommends the following devices for the education sector:
Fujitsu ScanSnap iX100 Wireless Mobile Scanner
The world's fastest battery-powered ScanSnap. Completely wireless and weighing only 400g, the iX100 brings mobility and wireless scanning to your PC or Mac as well as iOS or Android device. It also wirelessly scans to a cloud account, smart device, notebook or e-mail address.
Fujtsu ScanSnap iX1500 Wireless Desktop Scanner
The ScanSnap iX1500 is the flagship model of the ScanSnap Series, capable of digitising large volumes of papers quickly and intuitively. Scan double sided documents from business card to A4 and automatically have blank pages removed, material cropped to exact size and any skew removed. Automatically send to email, cloud services, folders or smart devices.
Fujitsu fi-65F Compact Scanner
Designed for scanning smaller items to A6 size such as identification and permission slips the fi-65F has advanced scanning features and ease of integration. This device scans in colour or black and white and can be optionally powered by USB.
Fujitsu ScanSnap SV600 Image Scanner
The ScanSnap SV600 breaks free from typical flatbed limitations by scanning content such as books, bound material, artwork and even material with a depth of 3D. Simply and intuitively digitise everyday items and seamlessly share between relevant parties.
Look out for Fujitsu's new 1, 2, 3 Draw promotion!
The new Fujitsu 1, 2, 3 Draw has launched and gives their partners the chance to win one of three amazing prizes – you can even create your own prize!
It works by awarding you between one and five tokens for every third unit you sell within the same Fujitsu scanning category; the more tokens you earn, the better your chances of winning!
For your chance to win, make sure you're signed up to Imaging Rewards, log your sales and even accumulate points to exchange for prizes – it's free! www.imaging-rewards.com/register
Don't forget to follow Dealer Support on Twitter!