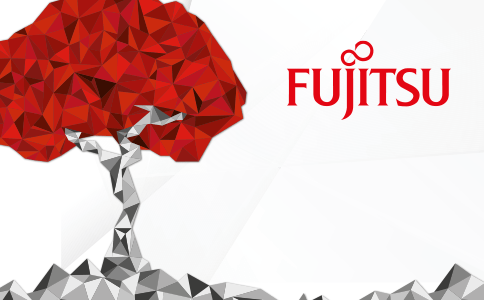 [Sponsored]
As we approach the first anniversary of the implementation of the General Data Protection Regulation (GDPR), which came into effect on 25 May 2018, businesses across the UK and Europe should be taking a good look at their processes and seriously questioning whether they comply. As recently as January this year, it was estimated that 74% of UK organisations were failing to comply with Article 15 of GDPR (allowing subjects the right to access their own data) – news which came alongside the first ever GDPR-related fine, received by Google.
Where businesses may be struggling, dealers have the opportunity to step in and ask them simple questions which can help identify pain points and where their customers are struggling. Fujitsu Scanners believes there are seven areas dealers should ask their customers about when it comes to gauging their level of compliance:
Right to access: Can you find all the data you hold on an individual?
Retention periods: Do you know how long you can lawfully hold the data for?
Data erasure: Are you confident that the right of an individual to be forgotten can be met and that every single trace can be removed?
Privacy by design: Are you building in security steps from the outset?
Security: How many copies of your documents exist?
Consent: Do you have consent to hold the data and how will you use it?

Audit trails

: GDPR is not just about being compliant – it's about

proving

it in a court of law. Can you confidently prove your processes are lawful?
Fujitsu has positioned itself as a business that is here to guide dealers through this process of figuring out what the end-user truly needs to be compliant. "Fujitsu is the leader in the imaging market so we're best placed to identify the business trends and industry drivers that create new opportunities for dealers," explains Andrew Cowling, channel marketing specialist at Fujitsu. "We have in-depth knowledge of how scanning and document capture can help organisations achieve GDPR compliance; we are working with a number of partners to provide professional support and establish GDPR-related strategies and clearly-defined processes relating to how to detect and react to data security flaws."
Pain points
Increasingly, businesses are digitising their data, thereby increasing its security; however, despite this shift, it's estimated that 40% of data security incidents are still paper-based. Printed documents are, of course, still an integral part of today's workplace, but traditional paper-based processes are being put under pressure – thus opening up plenty of lucrative sales opportunities for dealers.
"Scanning solutions are a great way to remove customer pain points, which makes them an ideal sell for forward-thinking dealers who are in constant dialogue with end-users," Andrew continues. "Customers are demanding faster access to their information and evermore rapid responses when contacting customer services." In fact, this isn't just a demand any more – it's the law. As previously mentioned, Article 15 of GDPR allows anybody the right to access every single piece of data relating to them – and businesses have just one month to find and supply it. It doesn't take a genius to figure out that this is a significantly simpler process if all of that data is digitised rather than paper-based.
Transformation
While the phrase 'digital transformation' has been floating around for years, it's only more recently that SMEs have been included in this concept – and they are the most likely candidates to be searching for ways to become more efficient, agile and save money. "Investment in digital transformation can now deliver savings and efficiencies across the whole business, as well as helping to prepare for future regulatory compliance," says Andrew. "Legislation can be a powerful tool to drive a cultural change, so let us see GDPR in that light: a chance for organisations to embrace digital transformation."
Other advantages of document digitisation include:
Increased productivity
Better organisation
Slimlining the office space
Less chance of human error
Record retention
Better green credentials
Traceability
Ease of data retrieval
Legal admissibility
Further sales support is available by signing up at the Fujitsu Imaging Channel Program (www.imaging-channel-program.com) and be rewarded at the same time by also signing up to Fujitsu's Imaging Rewards scheme.
Fujitsu's end-user promotion to receive a FREE ScanSnap iX100 – worth £190 – when you buy a ScanSnap iX1500 has been extended to 12 May 2019. Don't miss out!
Don't forget to follow Dealer Support on Twitter!