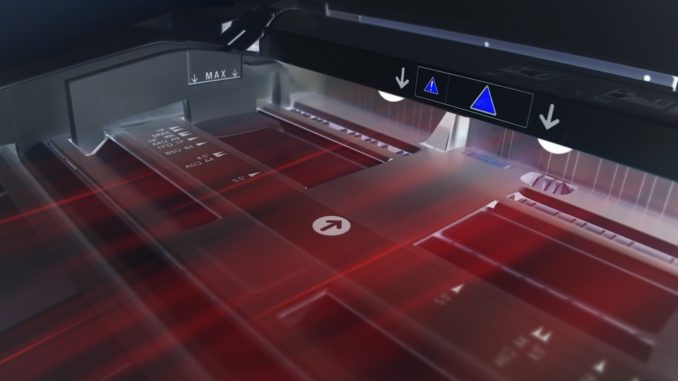 Kyocera Document Solutions Europe believes that the ability to maximise potential and profitability at the same time lies in inkjet production printing
Kyocera has now produced an eBook, Production Printing: The Future is Inkjet. The eBook delves into the motivations and factors which have driven the growth of the industry and what lies ahead in one of the document solutions industry's most competitive sectors.
As companies look for environmentally sustainable and cost-efficient methods to print, without outsourcing and losing control over their secure data, production printing has seen one of the highest growth rates in the print industry. The rise of inkjet, becoming faster, higher quality and cheaper, has given way to the rise of inkjet devices in the arena. This allows companies to fulfil their printing needs in a way that is suitable for their needs.
"Inkjet technology has been rapidly advancing in recent years and the impact is now being felt across the industry. We believe that the production print sector will increasingly rely upon inkjet technology as the demand of companies for such products grows and the benefits become even clearer to see," explained Marcel Ebbenhorst, manager: production print at Kyocera Document Solutions Europe.
He continued: "The high return on investment, flexibility and security offered by such devices are just three of the features that has made this sector of our industry such a successful one in recent years with growth continuing rapidly. Only by focusing on the benefits of this technology can we provide the basis for a truly sustainable future for the printing industry."
With additional features, such as simple and rapid personalisation, production printers have become the logical next step for firms who are printing large-scale jobs in their day-to-day business but who require customisation options. By providing these elements with complicated procedures involving several devices, costly templates or short print runs, production printing is providing the solution to a decade old problem which has come to the fore as customers and businesses become increasingly focused upon the value of personalisation in their communications.
Industries such as finance, insurance or utility companies have been particularly quick to act on the technology, seeing the benefits that it can bring to their workplaces where security of data requires that optimised in-house print operations as a minimum. The advances of inkjet production printing makes this possible.
Don't forget to follow Dealer Support on Twitter!