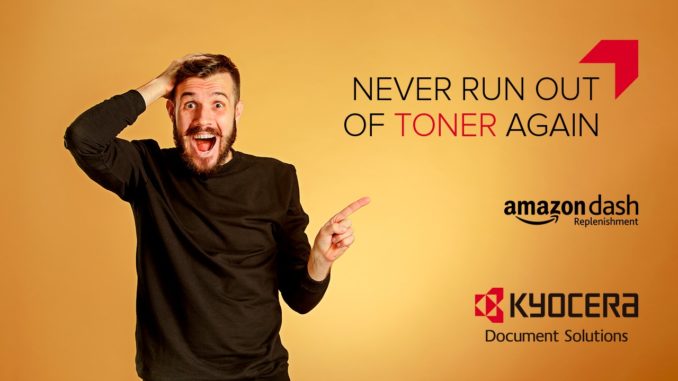 Kyocera has integrated with Amazon Dash Replenishment, meaning its printers can now automatically track toner usage and reorder supplies themselves. 
Customers can learn all about the offering with a dedicated web page detailing just how the new scheme works and what it has to offer.
Vindhesh Kumar, senior manager for strategy and business development at Kyocera, said:
"By integrating Dash Replenishment with Kyocera's printers in the UK and Germany, we're helping our customers streamline their toner reordering process, saving them valuable time and money.
"Kyocera is focussed on using the latest technology and processes to make life easier for our customers. This integration is just another example of our dedication to delivering these benefits and we're excited to roll out the new capability."