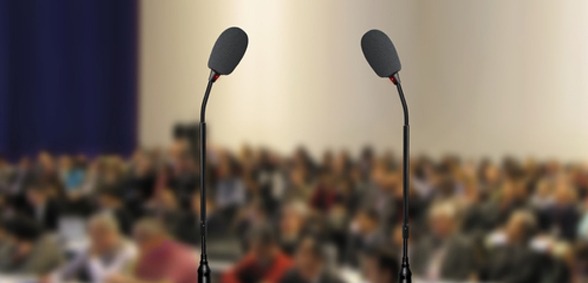 Martin Wilde reports on this year's BOSS Leaders of the Future Conference, which once again brought together the best and the brightest of our industry's young talent within the grandeur of Stationers' Hall.
Emily Jones (Fellowes UK) and Scott Castle (VOW) set the tone for the day, telling the tale of the Leaders of the Future committee and its work.
Julianne Ponan 'Entrepreneur Extraordinaire' kicked the day's presentations off by taking us through her own extraordinary story. Following a near-death experience through anaphylactic shock as a child (in which her parents were told that she had four hours to live), Ponan told how she had turned her 'weaknesses' into opportunities by buying out allergy-free snack company Creative Nature at the age of 22.
At the time, the business was making a £56,000 loss and Ponan 'changed everything about it', returning it to profit within 18 months and gambling the last remaining cash of the company on a trade show stand at the ExCel, where she made a connection with what turned out to be the Tesco buyer. The Creative Nature brand is now in Sainsburys, Co-op, Asda, TJ Maxx and Ocado, as well as in more than 11 countries.
Frances Stephen then showed how the BOSS Business Supplies Charity can help those from the industry who have fallen on hard times, get back on their feet. As well as urging delegates to spread the message within their workplaces that the Charity is there for everyone.
Adam Carnell (Bluetree Group) completed the morning session by telling his own story of 'Starting From Scratch' by setting up the instantprint print business straight out of college, then merging with another printer and growing very rapidly.
After lunch, Charlotte Wiseman (Wellbeing People), a psychology graduate whose own career has seen periods of anxiety and stress, used her own story as a backdrop to explaining how we can look after our wellbeing at work. Making sure that the session was lively and interactive, Charlotte quizzed the delegates about their current state of wellbeing, which she defined as 'functioning at our best', and explained that improving this could lengthen our lives by up to seven years.
To finish, the delegates broke into groups to discuss the 'industry lifeboat debate' and decide who amongst dealers, dealer groups, wholesalers, manufacturers, software/service providers and (yes!) BOSS/industry publications most deserved a place in the lifeboat. After a lively debate, each candidate had made such a good case for their survival, that Phil Lawson, who was facilitating the debate, fortunately managed to find a larger lifeboat!
Phil then introduced the Future Leaders to the future leader of BOSS, his successor Amy Hutchinson, to warm and receptive applause.
At the end of the conference, Emily and Scott thanked all the sponsors for their generous support, the organisers and the delegates and their companies, and encouraged everyone to come back and attend again next year. Delegates were then invited to come and meet Amy in person and to continue to argue for their place in the lifeboat over drinks at the Coppa Club, where no doubt many old stories were repeated and new ones begun…
To read the full article, look out for it in the next edition of BOSS Today.
Don't forget to follow Dealer Support on Twitter!