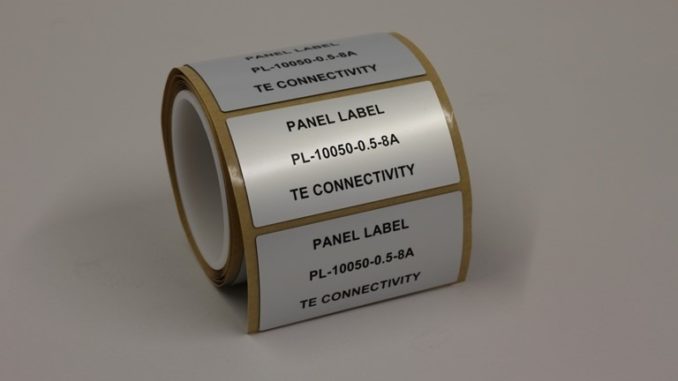 TE Connectivity has introduced an innovative and cost-efficient solution for creating labels and barcodes on-site by self-printing them.
The new thermal transfer and foam-backed Panel Label enables in-house labelling and increases the flexibility of implementing text, image and barcode changes while saving at least a quarter of installation costs..
Manufacturers of electrical control cabinets, industrial equipment and racks can benefit from a flexible solution (no additional glue or rivets required) to create individual labels on-site without causing any dust, debris or noise.
"With the new Panel Label solution we open the path for printing labels on-demand in industrial environments, enabling cost cuttings of 25% minimum," said Philippe Contri, product manager at TE Connectivity.
"The labels are suitable for indoor and outdoor use and conform to the durability specifications of the UL969 Marking and Labelling standard."
Don't forget to follow Dealer Support on Twitter!