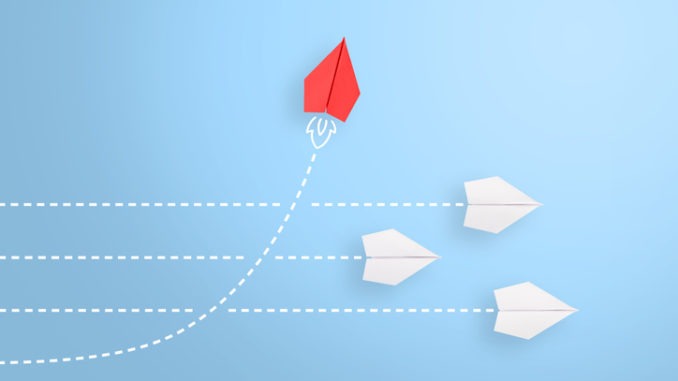 The past year has been tough for Think Business Supplies – but thanks in part to its partnership with Nectere the company has been able to ride out the pandemic. Here's how they did it.
When the coronavirus pandemic hit the UK in March 2020, MD Gary Williams knew he had to move quickly to ensure that his business, Bradford-based Think Business Supplies, would be able to continue. "When the pandemic started to kick in we realised that our normal stationery and office supplies business wasn't going to be there, so we had to look at other areas we could diversify into," he says.
Spotting an opportunity, Think Business Supplies quickly launched a range of PPE supplies, with the help of Nectere, its business partner. "This included sanitisers and masks and, at one stage, we were also asked for things like body bags, which was quite unusual, but it was what our customers wanted at the time; we were speaking to a lot of hospitals and NHS Trusts."
Gary says that Think Business has coped well with the effects of the pandemic, but that it would have been more difficult had it been a stand-alone office supplies business. "With Amazon and others trying to sell the same products, and squeeze margins, we made the decision in 2017 to join up with a business partner, Nectere," he explains. "Nectere source suppliers of things like PPE for Think Business Supplies; we can give advice on what we think we should buy, but we leave it to Nectere to source those products."
"I wouldn't say it's easy, but it is easier as a small dealer with a large company behind us. I don't believe that, if we were a stand-alone dealer, we would have been able to survive the past 18 months."
Indeed, Gary doesn't believe that small independent dealers can survive in the long-term today without either a buying group or someone like Nectere behind them, and he recommends that smaller dealers should consider partnering with companies like Nectere. "My advice to them is to talk to the likes of Nectere and see what they can do," he says. "It isn't right for every business model but, if you want to grow your business, they can help."
While Nectere take care of the sourcing and supply side of the business, Gary handles the everyday running of Think Business Supplies, as well as the sales side, with the help of a couple of account managers.
Built on relationships
In relation to sales, Gary is a big believer in getting on the 'phone and – when conditions allow – visiting customers to develop long-lasting relationships with them. This is something he has fostered since Think Business was formed in 2005, after many years spent in various sales roles at other companies in the industry. "It's what we do – pick up the 'phone and ring customers," he says.
"Customers don't ring you, and they have so much choice now, with the likes of Amazon. Amazon promotes its business through its website but, as a small dealer, we can't afford to rely on our customers looking at our website; we have to proactively talk to them about the products and services we offer. That's how we have built the business up over the years."
Indeed, building long-lasting relationships with customers is at the heart of Think Business Supplies. "There is nothing like speaking to customers," says Gary. "We do some e-marketing, but I always get people to chase that up. We are always on the 'phone talking to customers about our products and services."
This is how Think Business Supplies competes with larger players in the sector. "The smaller dealers don't beat the big boys on price all the time – although we are competitive; we offer a personal service to our customers. We make sure they speak to the right account manager who has been with them for years and will go out to them, and deal with everything for them.
"Some of the bigger players chop and change account managers, put customers through to a call centre; you never speak to the same person. With us, you always speak to the same person. We'll never be faceless. We have a list of the products they buy and know when to give them a call and talk to them about it."
Future
Looking forward, Gary is acknowledges that trading conditions are likely to remain trying for the remainder of 2021, but is optimistic that Think Business Supplies will make it through and grow. "There is always more business out there to go after," he says.
However, he accepts that the marketplace has changed. While many customers are tentatively planning a return to the office, Gary believes they won't buy in the same way they used to pre-pandemic. "Customers won't buy, say, as much paper as the used to, as there aren't as many people coming back to the office; their buying patterns will have changed in terms of quantity.
"The world has changed, and the industry will change too. 2021 will be tough for any dealer out there but, as long as we keep trying to provide customers with a service and products when they want them, and how they want them, we should survive this."
"It won't be easy, but you need that optimistic mindset to survive. Failure isn't an option."