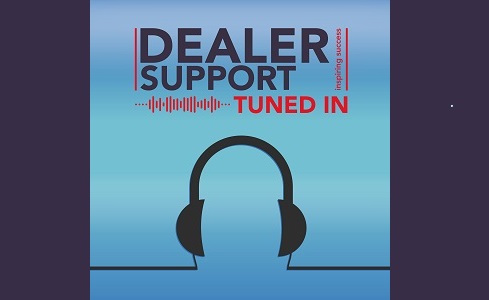 Welcome to the first issue of Dealer Support TUNED IN, a new series of Podcasts for the UK business supplies industry.
In this podcast Alex Tatham, MD of Westcoast gives a clear account of how the 2020 COVID-19 pandemic has affected the business supplies industry, how that industry needs to change and how dealers can adjust their business to thrive post-pandemic.
One of the UK's largest privately owned companies and on target for a record set of results, despite the impact of COVID-19, here Alex explains his take on the industry, key topics and how resellers need to refocus on their businesses to be agile, adaptable and successful.

In this episode Steve Harrop, a long-standing industry figure, TUNED IN with Alex to discover the opportunities for UK dealers to become successful in the Tech area. Alex provides some great examples of "business growth" through the dealer channel and is very enthusiastic about new product opportunities. Innovation can be the key to success and Alex covers this in some detail to provide dealers with an insight into new and exciting product categories.

Join Alex & Steve in this fascinating discussion and have your own say by getting in touch with us by email hello@dealersupport.co.uk.
If you wish to read the interview and further topical information please click here to read the magazine.

This podcast was produced by Steve Harrop, HB Associates for Dealer Support magazine.