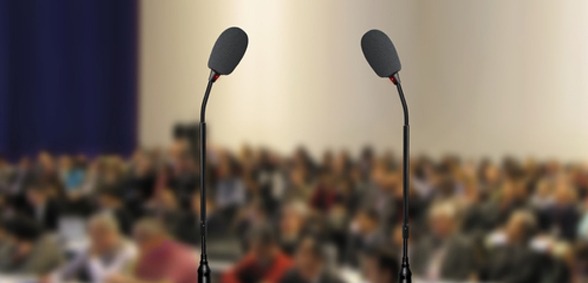 In a shake-up to the established formula, VOW Wholesale announced that this year, in response to feedback from customers, there will a greater emphasis upon supporting the dealer sales teams and helping them to work more effectively with VOW, manufacturers, and, of course, their own customers.
To put this into practice, the formal presentation structure of previous years has been replaced by a new more flexible and dynamic structure. All the business of the day will be conducted between 9.45 and 4pm with a series of five sales-themed seminars taking place alongside the exhibition.
The seminars will be run by four invited speakers.
Nigel Gunn has been a leading light in the office supplies channel for almost 35 years. Nigel has seen huge changes in the market and the ways in which sales people must now sell to meet the demands of buyers. In his view you need to be a sales hero, or even a superhero to succeed – and he will be explaining what that involves.
Andy Hanselman is a successful business author, TEDx speaker and consultant who has worked with dozens of diverse, leading companies. He has identified the seven characteristics of what he calls 3D Business: 'being Dramatically, Demonstrably Different'. Andy will help dealers to apply these principles to their businesses.
Keerti Baker has a background in communications, PR and social media, having spent 16 years in a combination of agency and in-house roles. Now European Content and Digital Media Specialist for Fellowes, Keerti will be talking to delegates about how social media can be an indispensable sales tool to actively engage with audiences, provide answers, increase brand recognition and humanise interactions on the most relevant social networks.
The line-up is completed by Fareeda Jaleel, a strategic business planner who is focused on making businesses more profitable without compromising the customer experience. Her goal is to get the balance of sales and marketing correct, so in a seminar titled 'Sales Director or Marketing Director…Who Should You Sack First?' she will be working with dealers to identify the right channels to attract and grow customers.
VOW Wholesale's MD, Adrian Butler, believes that this a more effective format for delegates. "The view that we got from people who attended Green Light previously, was that they wanted to be able to pick and choose a bit more in relation to the presentations. They wanted them to be more interactive and whilst they enjoyed the 'celebrity speakers' that we have had in the past, they couldn't always relate to how they could use what the speakers were presenting in their businesses.
"They wanted people that were more relatable to them and who could give them ideas that they could put into practice straight away. I'm delighted that we have Nigel, Andy, Keerti and Fareeda involved this year and am sure dealers will be buzzing with new ideas when they get back to their offices on the Monday after Green Light."
The VOW Wholesale Green Light Event will take place from 10am to 4pm on Thursday 6th December 2018 at the Hilton Birmingham Metropole Hotel. For those who haven't booked yet, more information and online registration can be found at www.greenlightevent.com.
For further information, please contact Helen Wade at VOW Wholesale on 07770 303804 (email [email protected]).
Don't forget to follow Dealer Support on Twitter!