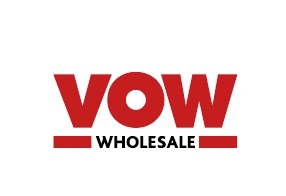 There is good news for VOW customers as the wholesaler announces an additional growth bonus for Q1 sales
The bonuses will be calculated at the end of March on the basis of each dealer's total spend in all product categories. This will be compared with the equivalent period in 2019 and bonuses will be paid out on all incremental spend excluding EOS.
There are two levels of bonus. For dealers achieving 20% growth, a bonus of five per cent will be paid, and for 35%, this will increase to 7.5% of the incremental sales.
MD, Adrian Butler said, "Following our investment in new product expansion, stock profile and operational effectiveness, we are delighted with the efficiency of our network. We want to encourage dealers to think about what they could be buying from us that they currently source elsewhere and encourage them to put more business through VOW.
"This bonus is very straightforward; every penny spent counts towards growth and the bonus is paid on all growth other than EOS. There is no smoke and mirrors and with 7.5% bonus available, we think dealers will see this as a great opportunity to significantly improve their bottom line."
Don't forget to follow Dealer Support on Twitter!